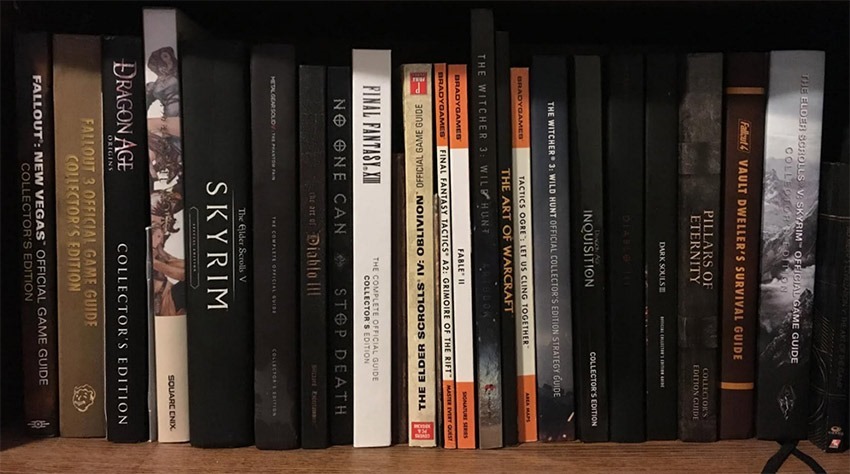 Prima games, the long-running purveyor of the most in-depth strategy guides you'll find is shutting down. For 28 years, they've made the very best strategy guides for the toughest games – with lovely books that are filled with not just tips, walk-throughs and strategies, but also fantastic art.
According to EGMNow, publisher Dorling Kindersley took the "extremely difficult decision" to shut down the US arm of the publication , following what they say is a "significant decline" in the sales of strategy guides and their ilk. Three US-based Prima offices will close by March next year. Until then, some staff will "will stay until March 2019 to publish the remaining program."
The company has just released a beautiful Assassin's Creed Odyssey guide, which you can have a look at here.
The #AssassinsCreedOdyssey Platinum Edition Guide is now available. @assassinscreed https://t.co/gROBtrWUtK pic.twitter.com/INi2vLa6nX

— Prima Games (@primagames) November 7, 2018
While I haven't bought one of their books in years, I'm oddly saddened by this. Their guides have always been products of love and passion. That said, I'm not at all surprised. Who still buys strategy guides? The internet is filled with strategies, walkthroughs and YouTube videos to help anybody get through any bit of any game, all without spending a cent. Yet another bit of print that's gone, thanks to the internet.
Later this month, the company will release their Fallout 76 Collector's Edition Guide as well as the Official Fallout 76 Platinum Edition, which is a nicer Collector's Edition than most actual Collector's Editions.
Last Updated: November 9, 2018