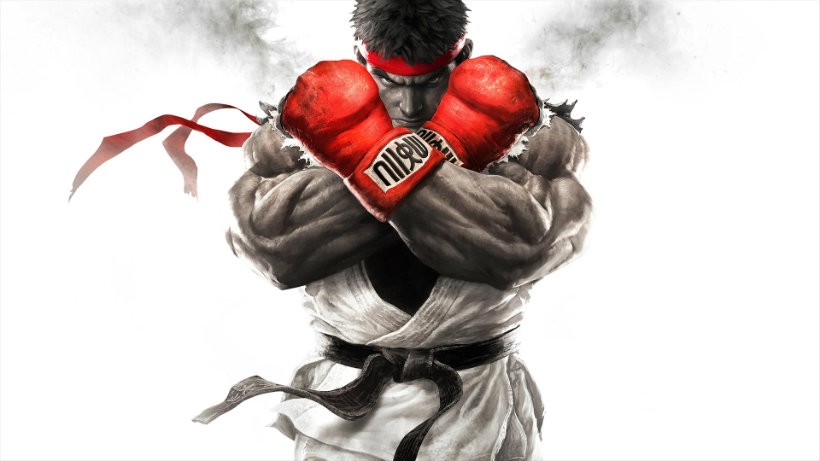 Geoff likes to remind us on a regular basis that Street Fighter V is coming. He really is far too excited, but it makes sense considering the popularity of the franchise among fighting game fans. When it was announced as a PS4 and PC exclusive, it didn't cause quite the same outrage that the Tomb Raider exclusivity did. Maybe that's because it's launching on PC, too (although who plays fighting games on PC?), or maybe because it finally solved a bigger problem.
Mr Street Fighter, Yoshinori Ono, recently explained why the exclusivity arrangement will make life easier for the fighting community.
We wanted to really unify the community, In previous titles we'd say 'we're having a tournament' and it's like 'which version? Is it PC, Xbox, PlayStation? Which joystick should I bring? Which framerate should I practice in?' It was all over the place. We wanted to have it be one place to play Street Fighter.

Ultimately, the support we were able to get – not just in terms of community building support, but also technological support and advice – Sony was able to provide to us. It's really helped us achieve that goal. It's all on one place and it's one community and everyone can play together.
It does make sense – with a game as technical as Street Fighter, people need to know about minutiae such as frame data and fight sticks – they might seem like small details to casual players but they can make the difference between pulling off awesome combinations or not. By going exclusive, people will know that they should prepare by playing on PS4, making tournament organization, training and judging a whole lot more predictable, and as a result, more fair.
Except when any of us try to challenge Geoff to a fight.
Like esports?
Check out esports central
Last Updated: November 16, 2015