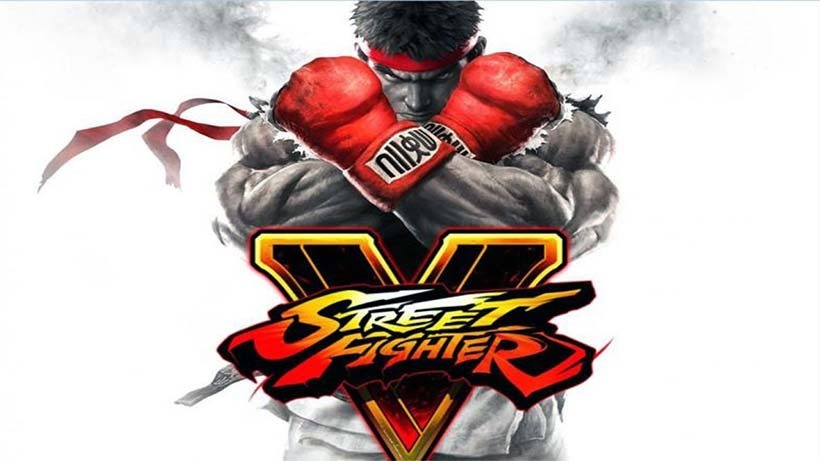 Mortal Kombat X may not be the very best 1-on-1 fighting game in existence, but it – and its predecessor – did one thing very right. They gave players a single player story mode worth playing, which isn't something most fighting games do.
Generally, fighting games still follow the tried-and-tested Arcade mode when it comes to delivering some sort of half-arsed narrative; pick a character, play through some fights and get a little exposition at the beginning, end and middle. It's the way things have always been done, and it's the way Street Fighter V will work too.
We knew there would be a lot of new players who are jumping into the franchise for the very first time so we wanted to provide a way for everyone to become familiar with the eclectic personalities of each fighter. Each character has their own storyline that provides background information on what drives them to fight, and what their relationships are to the other characters.

Each story has been illustrated by renowned Japanese illustrator, Bengus, who worked on a variety of Capcom titles in the past. I think you'll find his colorful, throwback style fits perfectly with the background tales we want to tell about each character. What answers does Ryu seek in his never-ending journey? What happened to Charlie Nash after his apparent demise in Street Fighter Alpha? Who is Necalli and what does he want? Play the Character Stories to find out all these answers and more!
But wait! Before you roll your eyeballs right out of your head, remembering that Capcom said they'd be doing something new with the story, there is more to come.
"Once you complete all of them you'll be ready for the next part of the story experience, which is…

For the first time in franchise history, we are creating a cinematic story experience that takes players deep into the Street Fighter action and mythology through beautifully rendered cutscenes. The Story Expansion will be available to all players as a FREE content update, releasing in June 2016.

Chronologically in the Street Fighter storyline, it takes place between the events of Street Fighter IV and Street Fighter III, and fully explains everything that transpired in that electrifying time period."
Here's a trailer:
The cinematic story content will be available as a free download in June, once you've got to grips with the game and its characters. Taking a page out of Mortal Kombat's book, it'll run through a gamut of characters, telling the story from different angles, I suppose. I am very, very glad that there's more to the single-player component than those anime stills.
Street Fighter V is out on February 16 on PS4 and PC, with cross-platform compatibility betwixt the two.
Last Updated: January 26, 2016