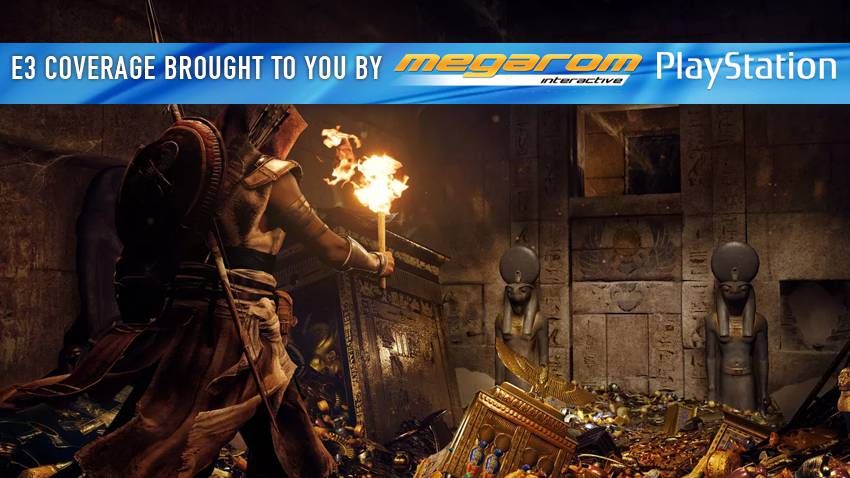 Assassin's Creed is back this year, with a game that marks quite a star change of direction for the series. While the core tenets of Assassin's Creed are all in place, there have been great, sweeping changes to how the game plays. It's no longer a game about hunting checkpoints for starters, and is far more focused on rewarding real exploration.
Says producer Julien Laferriere:
"We wanted for players to look for visual cues in the world, to be able Egypt in the way we crafted it. That's also the reason why we brought Senu, your pet eagle. She will give you a brand new perspective, a top-view perspective, on that world. We really wanted to give you a different approach. But an approach that would allow more immersion for the player. That's why we made a really minimal UI so that players can really absorb that world we've crafted."
And that's more than evident in the gameplay. Here's 20 minutes of the game, captured on Xbox One X.
One of the bigger changes comes in its combat too, which has also received a spectacular overhaul.
With Bayek thrust into the underbelly of competitive fighting, get a good look at Assassin's Creed Origins' new combat system in motion with a good look at new enemy types too.
In case you missed it, here's what we said of the game in our preview from E3:
"Ubisoft is clearly serious about reigniting the franchise in a smart way, giving returning fans and newcomers alike a springboard into the complex and fascinating lore the games have always added to. The ancient Egyptian setting too fits as the perfect piece of land to get really lost within, while the game itself does a good job of giving you the ease and tools needed to make that journey far more exciting than the eventual destination. "
Need more E3 in your life?
Check out our E3 2017 portal powered by Megarom Games and PlayStation
Last Updated: June 14, 2017