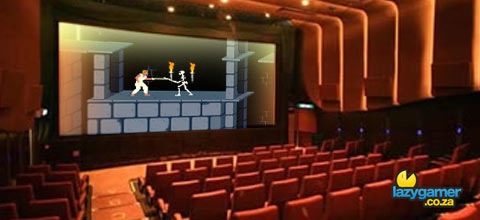 I love NFL, I really do, I watch it whenever I get the chance (go Steelers). I also know that 99% of you don't watch NFL, which means that a bunch of you don't even know what the Super Bowl is.
All you need to know is that the Super Bowl is the NFL finals, and that an absolute truck ton of people watch it (over 100 million), which means that advertising space sells for a round $3,000,000.00 per 30 second slot.
This year, Jerry Bruckheimer and his marketing pals saw it fit to spend a ton of money promoting the upcoming game-to-movie adaptation of Prince of Persia, featuring Brokeback Jake Gyllenhaal.
The more I see of this movie, the better it looks. Ever since hearing that Bruckheimer was on the job, I believed that this would be the movie that first does a proper job of an adaptation. From the looks of things, I might be right. I hope I am, because I am tired of the crappy ones.
Who's with me? Who thinks I have high hopes? Comment after watching the vid below.
Last Updated: February 9, 2010