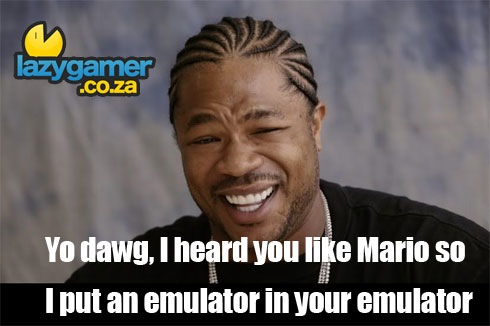 The Amazon Kindle – the premier digital book reader – was recently opened up with the Kindle Development Kit which allows for content developers to make applications for the device.
Whenever this happens, one of the first things you'll see made for any system will likely be an emulator of sorts. Japanese company Klab have done just that, making a NES emulator. they've demo'd it running on a Kindle emulator on PC, which really just makes my head explode.
It pretty much looks like a complete waste of time, really. It looks terrible, runs even worse – and the only reason this article even exists is because I had to do the header image.Somehow, even the most tired internet memes continue to make me laugh.
The kindle is expected to have some pretty serious competition in the Apple iPad – which is also a much more capable gaming system. Anyway, hit the jump to see Mario run about in 16 exciting shades of grey.
Last Updated: April 16, 2010