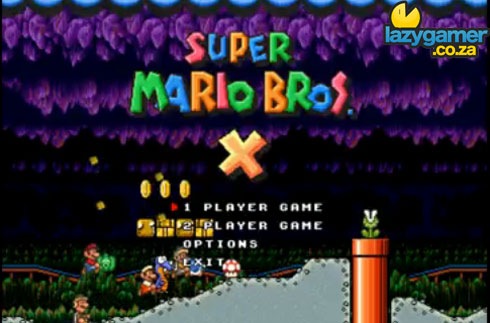 Homebrew project Super Mario Bros X takes all the best ideas from Super Mario Bros 1,2,3 and Super Mario World – as well as a few other Nintendo properties like Zelda and Metroid – and blends it all in to rather incredible game.
Currently at version 1.3X, the game has a fantastic co-op mode that seamlessly split's the screen only when necessary, features time distortion and has a real-time level editor that allows you to edit the level as you're playing it. For those of you who chock up on nostalgia, it has classic power ups like the Hammer Suit, Tanooki Suit, Kuribo's shoe, The Billy Gun, fire flowers and many Yoshi variations.
Check out a 10 minute trailer after the jump. It's pretty hard not to be impressed.
You can download the game – as well as add on packs -Â  here, along with just about every other fan-made Mario game in existence.
Last Updated: June 1, 2010