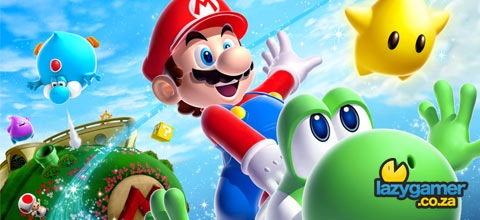 The review embargo for Super Mario Galaxy 2 has dropped and the scores are out and huge.
A quick look at the Metacritic score shows that the game is averaging a phenomenal 97/100 with a total of twelve of the twenty two reviews awarding a perfect score of 100%.
Here's what a couple of the reviewers had to say:
Takes everything its predecessor did and maintains that urgent sense of wonder and discovery, creating a world that copies its past self, yet keeps the freshness that made it so exciting when the first game debuted two years ago. – 1UP – 100/100
This isn't a game that redefines the genre: this is one that rolls it up and locks it away. – Edge Magazine – 100/100
There is more creativity in some single stages in this game than in entire other games. It's a bit familiar, but all the fat has been cut away to expose a pure gaming core. There's something for just about everyone and games that we can truly recommend to almost everyone are rare. – GameTrailers – 97/100

I must say, with some serious shame, that I have not yet played the first Super Mario Galaxy as I didn't have a Wii at that point and never managed to get my hands on a copy. Gavin has reassured me that I missed one of the best games ever made.
You can check out the scores on Metacritic.
Last Updated: May 24, 2010