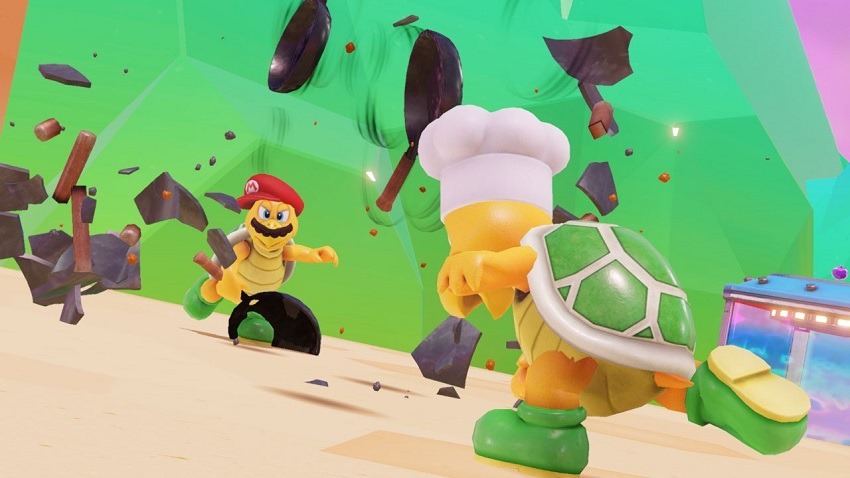 Mario is a character emblematic of gaming itself, so it's unsurprising that when Nintendo decides to roll out a new core title for him, people take notice. They take extra special notice when it's the first on a brand new system too, with Super Mario Odyssey kicking off the character's adventures on the wildly successful Nintendo Switch. And despite the system building up a healthy library of games since launch, everyone seemed to be waiting for Mario. Which is why Odyssey sales are off to a very strong start.
In the three days since launch, Super Mario Odyssey has already managed to sell over 2 million copies. With just over 7 million Switch consoles sold already, that's an impressive attach rate that is likely going to continue rising. The sales numbers put Mario ahead of other Switch exclusives from this year, most notably Nintendo's new fighting IP ARMS. But it also puts Mario on track to catch the more popular launches, with The Legend of Zelda sitting on the horizon with over 4 million sales itself.
The strong sales figures come just a day after Nintendo revealed plans to ramp up Switch production yet again, with the company looking to beat the lifetime Wii U sales figures in just the first year of Switch being on shelves. And they look set to do it too. A combination of availability and strong first-party titles like Mario will drive Switch sales into the holidays, and I fully expect Nintendo to kick off the new year with a healthy boost in sales. And with perfect games like Mario Odyssey, that's really no surprise.
The Nintendo Switch is a breath of fresh air every time you pick it up, so it's no wonder Nintendo is ensuring some of the best games launch on the system in its first year. But with 2018 around the corner, what will the company choose to keep the pace going?
Last Updated: October 31, 2017