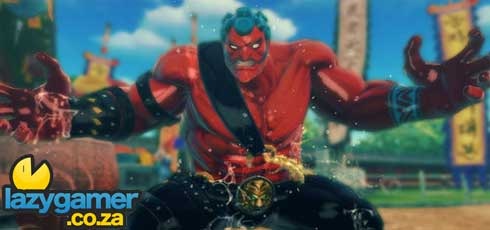 The super slippery oil-obsessed grappler Hakan that everybody knew was coming to Super Street Fighter IV has finally been announced, rounding out the total of new characters in the quasi-sequel to this generation's most acclaimed fighting game to a total of 10.
Obviously great news for Street Fighter IV fans. In related news, Street fighter IV for the iPhone saw release today, and initial impressions are surprisingly positive – it's obviously not going to keep tournament level players all that happy, but it's a decent portable version of the title.
Super Street Fighter IV releases on PC, PS3 and Xbox 360 in April. SFIV iPhone is available on iTunes right now.
Hakan and iPhone trailers after the jump.
Last Updated: March 10, 2010