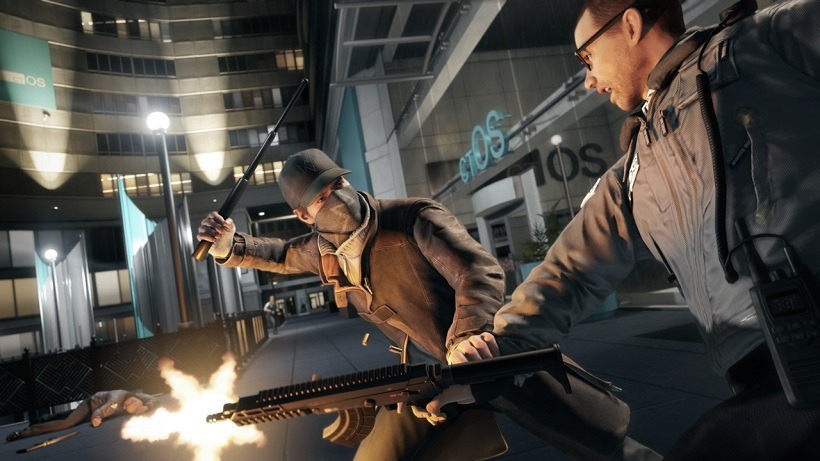 Ubisoft can't keep a secret. They're like that one parent that always wants to surprise you with a really awesome gift, but gives so much away in the lead up that the payoff just isn't as good as it should be. In this case, a slew of teases, rumours, financial earnings listing and even a press kit all but confirmed Watch Dogs 2 over the past few months. And Ubisoft sees no point in hiding it any further.
In an email detailing their line-up at E3, Ubisoft have finally acknowledged that they'll be showing off the sequel to their ambitious yet flawed open-world hacktivism title. The game is presumably getting its first reveal on stage at the Ubisoft Conference (that's on June 13th, remember), and will be one of many big AAA titles taking to the stage during the event. Others include the melee combat focused For Honor (a standout last year at the show), South Park: The Fractured But Whole and Ghost Recon: Wildlands.
Ubisoft CEO Yves Guillemot alluded to even more surprises being kept for the conference itself, and it's been long rumoured that Ubisoft would be revealing another brand new IP at the show (that would be two in a row now). Hopefully that's able to stay a surprise for just a few more days, in an attempt to rekindle the bewilderment everyone felt at the shocking announcement of Watch Dogs so many years ago. [Editor's note: I'm still hoping for Beyond Good and Evil 2]
Watch Dogs 2 will reportedly be taking the place of the absent Assassin's Creed this year, meaning it could launch as early as November. I just hope it has a little more character than the first one, and that the shift in setting and protagonist go a long way to ridding us of the memory of Aiden Pearce.
Last Updated: June 3, 2016