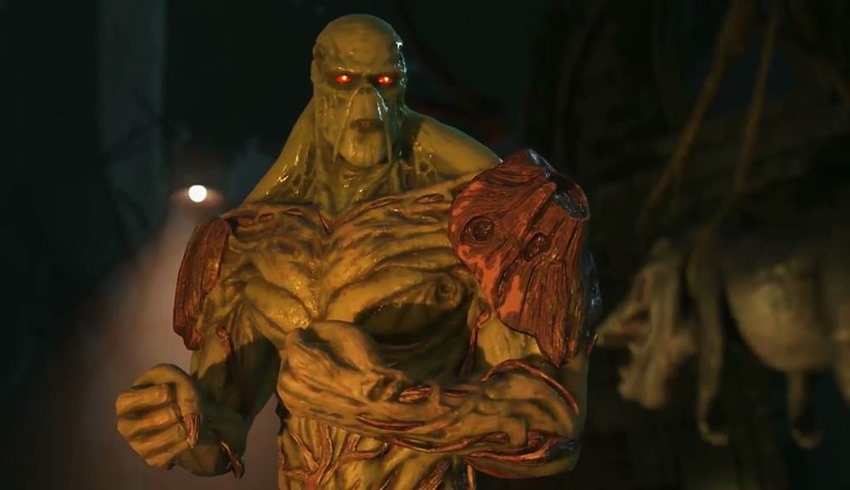 Long before Captain Planet was being summoned by four useful kids and that little bastard with the pet monkey, there was another eco-warrior who existed to protect the world and its shrubberies. That character was Swamp Thing, a tortured avatar of the Green who may or may not have once been known as environmental scientist Alec Holland.
Whatever his true origin is these days whenever DC Comics flips a coin, he was still somewhat a unique product of his time. An inconvenient truth in hulking plant-based form that could reshape the entire planet with the power that he commanded when pushed to do so. Back in the 1980s, Swamp Thing was HUGE thanks to 1982 movie from none other than Wes "A Nightmare on Elm Street" Craven. Which was then followed up by a terrible sequel in 1989, a short animated series in 1991 and a three-season live action TV series that ran until 1993.
But since then? Swamp Thing has rarely been seen, occasionally popping up in animated adventures of other DC Comics TV series. He's making one other appearance however, and it looks like he'll have a bigger part to play in Injustice 2 at least as a mean green machine. Here's the first trailer of him in action in Injustice 2 from IGN as he teaches the value of recycling your ass in combat:
Just from that footage alone, Swamp Thing looks like an absolute bruiser in action. While he doesn't appear to have any hefty combos, his crowd control looks on point and the setup for doppelgänger attacks makes him appear to be the kind of character who can attack players on two fronts in a 2.5D game. Nice. Here's hoping that his only weakness isn't a 20 cent box of matches.
Swamp Thing joins Black Canary and others for Injustice 2, as it prepares for a May 16 launch.
Last Updated: February 14, 2017