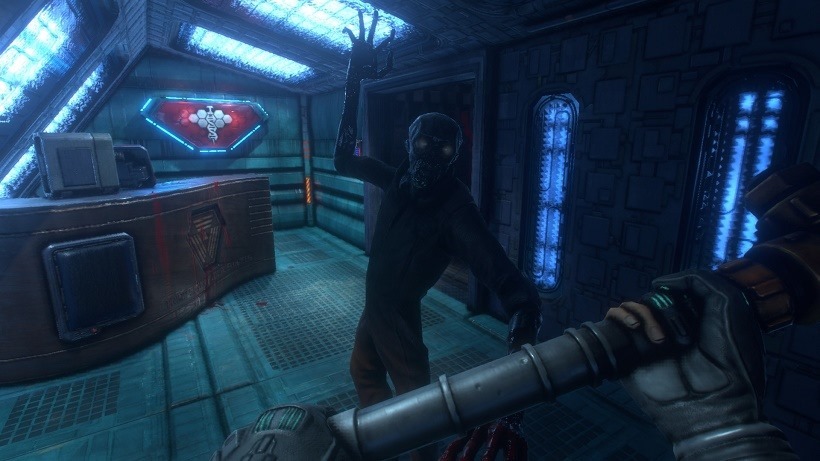 I've never played a System Shock before, so I've never been able to understand what the fuss is about. This is something I really should fix at some stage, because over the years, I've noticed that many speak of the franchise rather fondly. Those very same people are eager to get their hands on the complete remake of the very first game I'm sure, which headed to Kickstarter late last month.
Speaking of which, the System Shock remaster has been fully funded. It hit its $900,000 pledge goal over the weekend.
Naturally, the team behind the project, Nightdive Studios, are super chuffed. Their CEO Stephen Kickstarter thanked backers for their contribution in a new update (via PC Gamer):
Our campaign began with a tremendous surge of support and in less than two weeks we've been completely funded. There's no possible way I could convey how grateful the Nightdive team is to the 14,000+ backers who put their trust in us – we're having a lot of fun remaking System Shock and we owe it all to you!

Thank you, thank you, thank you!!!
So what now? The Kickstarter campaign only ends in 17 days, which is quite a bit of time to raise more funds for the project. All this extra cash will go toward fulfilling certain stretch goals no doubt. They haven't been explicitly outlined as yet, but Nightdive have said that they have plans for cross-platform integration, new locations, challenges, and multilingual support. I'm sure we'll know what else they have planned soon enough.
If you'd like to get a taste of this new System Shock, a pre-alpha demo is out already actually. You can grab it right here.  Personally, I'm holding out and deciding whether I should play the originals first. It wouldt be nice to see just how far the iconic franchise has come when the remaster launches next year.
Last Updated: July 11, 2016