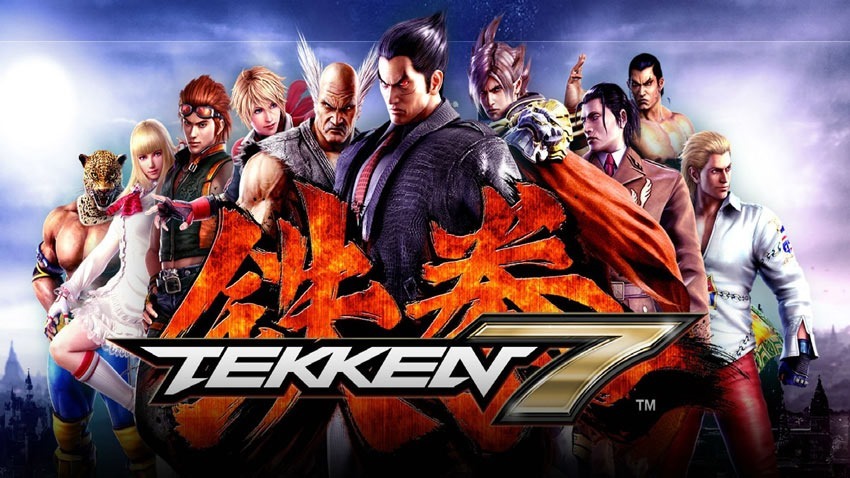 Despite the 7 on the end of its name, Tekken 7 is actually the 9th Tekken game, not including the disastrous Street Fighter crossover game from Capcom. Released to arcades in Japan all the way back in 2015, the game's home release has been eagerly anticipated by fans of the continuing Mishima clan saga.
The console version is based on the Fated Retribution arcade update, which added in a guest character from the Street Fighter series: Akuma, the dark master of the Satsui no Hado. He rounds up a cast of nearly 40 characters, a blend of returning favourites and a handful of brand new ones.
Interestingly, the game will feature a strong single player campaign, taking cues from Mortal Kombat's book by blending QTE's and cut-scenes with regular gameplay for that "cinematic experience" deftly. Hopefully, more fighting games continue to include good single player campaigns from the start. Yes, I'm talking about you, Street Fighter V.
According to Bandai Namco, Tekken 7 will "return the storied fighting game franchise to its purest form with bone-crushing head-to-head bouts, new developments in the game's canon storyline centered on the struggle for power amongst the members of the Mishima clan, and technical prowess that will take the eSports fighting game circuit by storm.
When it debuts on home consoles and PCs, TEKKEN 7 will deliver numerous modes and enhancements beyond its arcade counterpart, including an epic Story Mode that enables players to fully experience TEKKEN's canon storyline."
BUT WHEN IS THAT DEBUT, Geoff? Haven't they Tekken long enough?
Yes, yes they have. It'll be coming to PS4, Xbox One and PC on June 2. It's a little later than the "early 2017" they've been saying up until now, but at least it's coming.
Fighting is about who's left standing! Tekken 7 is out on June 2nd! Pre-order now & get Eliza. More info: https://t.co/etEIbkP6Sq pic.twitter.com/DDYPn5Kjg3

— TEKKEN 7 (@TEKKEN) January 23, 2017
Last Updated: January 23, 2017