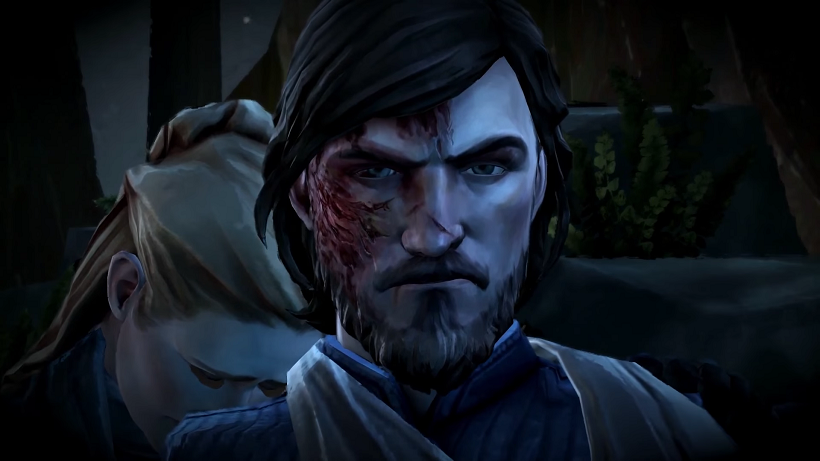 It feels like an eternity since Telltale kicked off their Game of Thrones series, and that's because it has been. The first episode launched at the beginning of December last year, and fans have been wondering whether the six episode strong tale would wrap up before its birthday. Fear not though, because Telltale has finally revealed when they're planning to finish the series off. And it's not too far away.
Game of Thrones Episode Six: The Ice Dragon will officially launch across all platforms on November 17th, bringing the concluding chapter to all devices simultaneously for the first time in Telltale's history. For some reason that's been a bit of a bother in the past.
The news was accompanied by a brand new video which shows series stars reprising their roles in the Telltale series. Here you can check out Mother of Dragons Emilia Clarke, nominee for worst daughter in-law Natalie Dromer (well, for Cersei at least) and Iwan Rheon (that guy who cut that thing off that other guy) all bringing their characters to life in Telltale's series.
House Forrester has been the key focus of Telltale's own adventure in one of the biggest modern franchises, and its fate has been in your hands since the get go. Some episodes have stumbled in keeping up the pace (much like the TV series I guess, eh?) but here's to hoping that the finale manages to make the year long playthrough feel as rewarding as possible.
The Ice Dragon is telling tales on Xbox One, Xbox 360, PS3, PS4, PC, iOS and Android. That's a lot of options.
Last Updated: October 21, 2015