It's just a rumour at this point but we all know how CD Projekt Red does love a good meme.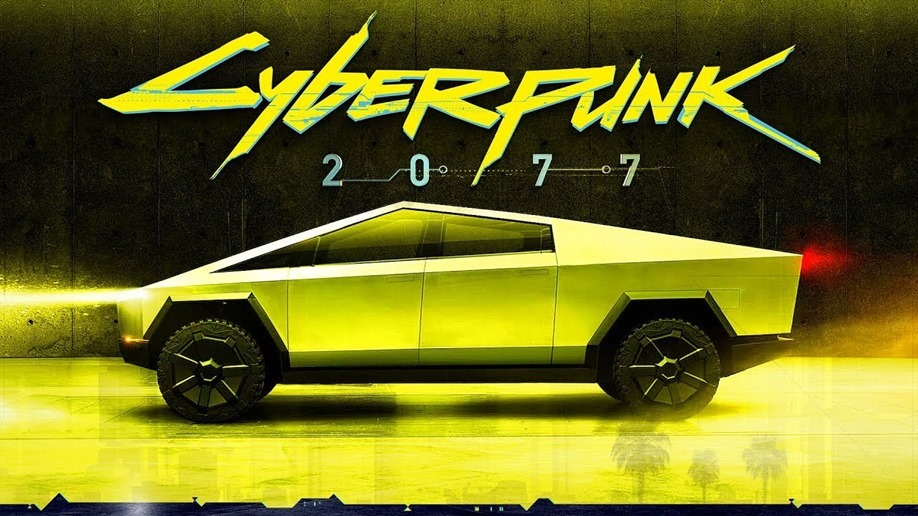 In case you missed it at the end of last week, Elon Musk's Omni Consumer Products unveiled their latest innovation in environmentally friendly yet aesthetically hideous vehicles: The Cybertruck. It's become somewhat of a meme over the course of the weekend as people have poked fun at how Musk ran out of polygons when he designed the thing. It's certainly got a distinct look to it and while I can't say I'd be a fan of driving around in a car rendered for the PS1 it seems that CD Projekt Red might be more enthusiastic about the car than most others.
Which makes sense given that their latest game, Cyberpunk 2077, no doubt bears some kind of aesthetic similarity to the Cybertruck. In fact, they fit together so well that CDPR seems to be hinting that the Cybertruck will be included within Cyberpunk 2077 according to a string of tweets. While it may just be playful banter, the thread was later reposted by CDPR's lead PR manager, so maybe there's more to this than meets the eye. Furthermore, PC Gamer reached out to CDPR to confirm whether the Cybertruck would be included but was met with a no comment. Just saucy enough to make a stew, but not enough to make a definitive statement.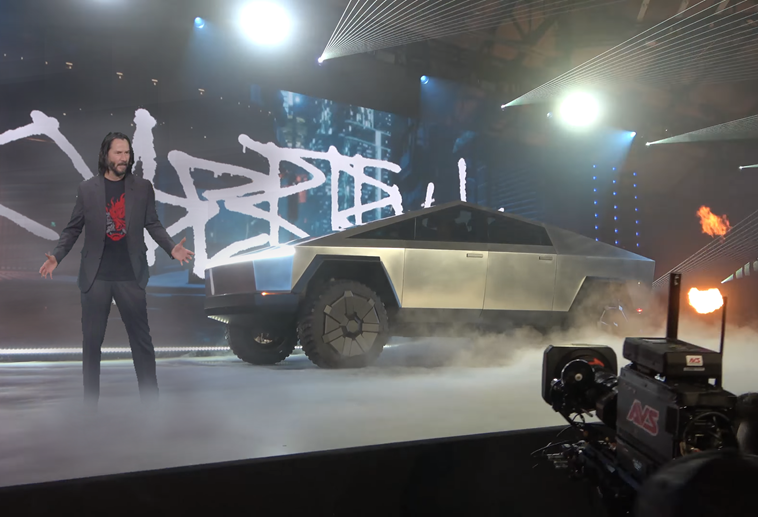 As Cyberpunk 2077 draws ever closer to release, I wouldn't be surprised to see CDPR collaborate with Elon Musk, who's become somewhat of a walking meme himself. Known for his…interesting Twitter page and for making several cameos in various nerdy franchise such as Iron Man 2, The Big Bang Theory and South Park, it wouldn't take an extremely active imagination to see players being able to hijack their own Cybertruck in the streets of Night City.
Last Updated: November 25, 2019