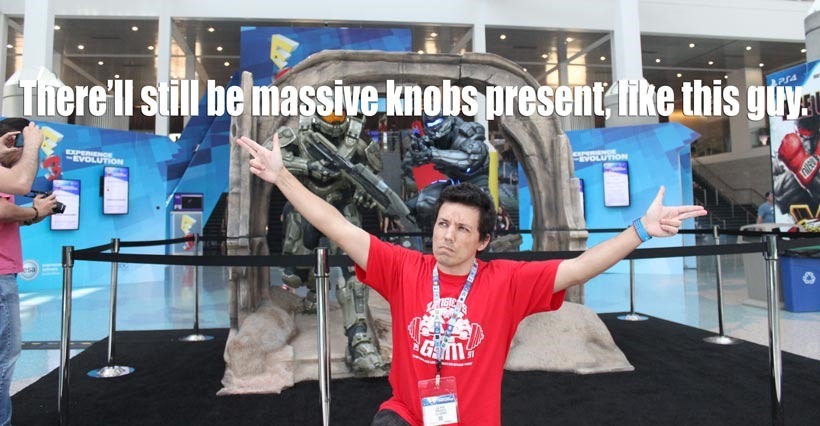 As an E3 veteran, I've seen a lot of things happen over the last three years. I was there when the next generation stormed the gates of Xbox and Sony PlayStation. I saw random bloggers dragged inside the darkest of halls by hungry indie developers. I even accidentally ate a mushroom from some dodgy beef noodles at the Sony press conference. Harrowing stuff, I know.
But through it all, there's always been a sense of familiarity with E3. I've always been ready to brave the Monday press gauntlet. I'm well aware of the fact that passport control at LAX is going to make me feel like absolute scum for daring to visit America. And I'm always going to know my way around the showfloor as I run from meeting to meeting and steal a few energy bars from CD Projekt Red's upstairs area.
This year however, the floor is looking quite different. There's already a markedly smaller presence at E3 this year. Disney Infinity is gone, opening up some prime real estate in the West hall. Activision is taking a break this year alongside space-hoggers such as Destiny, Call of Duty and Skylanders. And EA also has plans to involve more of the public.
That's a lot of big hitters pulling out this year. But like life taught me, the pull out technique isn't a guarantee. Because the E3 showfloor will still be packed. That's according to floorplans posted on NeoGAF by Rosti, which should be going live soon when the app is available for attendees.
South Hall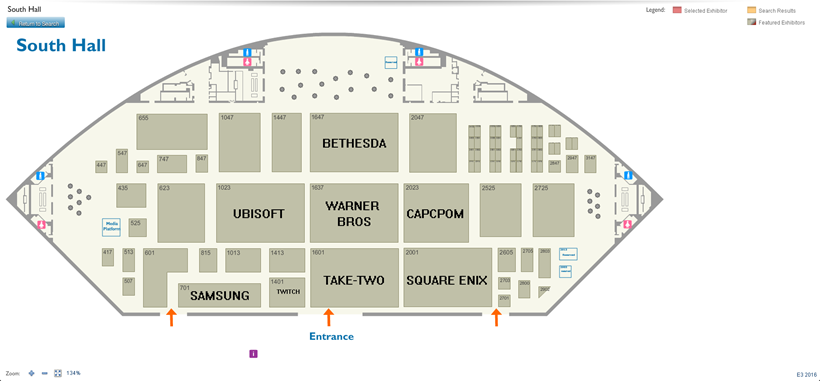 West Hall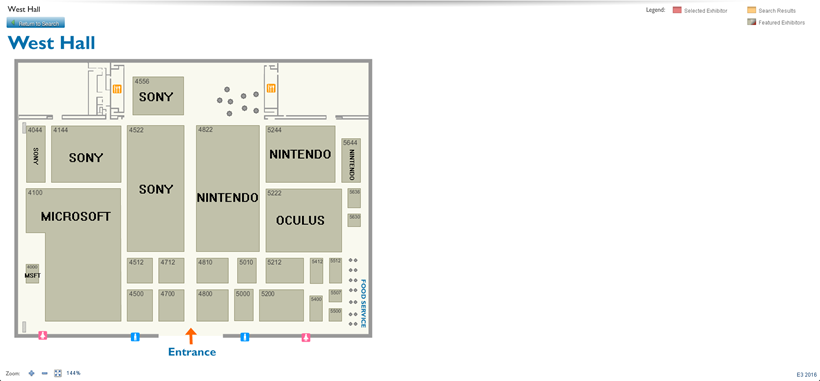 That's still quite a bit of star power right there. And not too much has changed for everyone else. Here's what I can guarantee you: anyone going this year, will most likely be subject to the same oppressively dank room to walk around in as thousands of attendees wander around getting their hands on early builds and chatting to developers. Those showfloors are just set dressing however, but damn sexy set dressing at that.
The real magic, happens upstairs. Like last year, when I got to try out that new Barbie game. Serious journalisms yo. E3 kicks off later this month. Expect to hear a LOT about it as it builds up momentum.
Last Updated: June 1, 2016