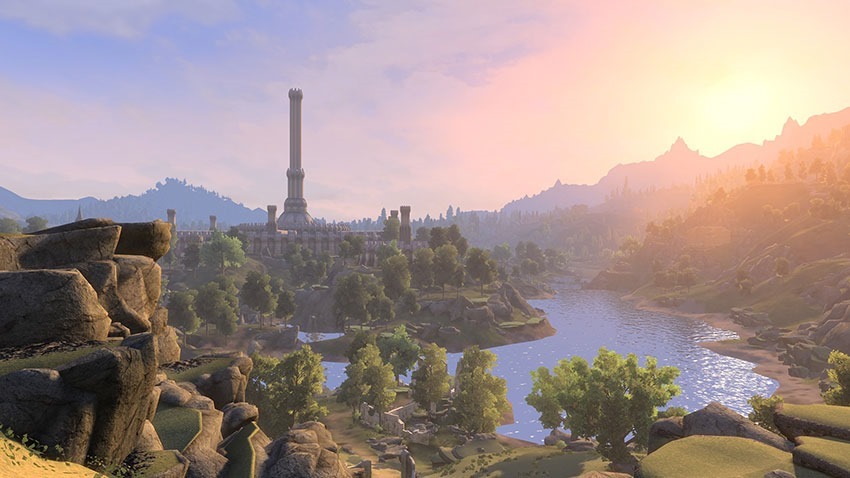 Yes, I know the world lost its collective shit over The Elder Scrolls: Skyrim, spending hours and hours effectively living a digital life within the construct of the game. Here's the thing though. While I enjoyed the game, I thought it paled in comparison to Oblivion, which I found to be a better experience. If you'll recall, there's a been a years-long fan mod attempt to port Oblivion's content over to Skyrim's engine. Over the years we've seen a few screenshots, but nothing particularly concrete.
It's still not coming especially soon, but according to TESRenewal project lead Rebelzize, "the end is almost in sight" for Skyblivion.
"It's been a long ride but we are finally at a point where the end is almost in sight," says Rebelzize. "Our exterior world map is nearing its final stages of development meaning it's close to being completed."
"Creatures, flora, weapons, armors and 3D assets in general are being implemented and produced at a rapid pace and as a result the world is starting to feel alive," he continued. "The world is now inhabited by wild animals walking about and monsters trying to kill you at every corner. Quests have also made some great progress though a lot of debugging still needs to be done to make everything work as smoothly as possible."
Take a look:
When it is eventually out it'll be free – but you'll need a copy of Skyrim (with all of its DLC) along with Oblivion (and all of its DLC) to play.
Last Updated: August 16, 2019