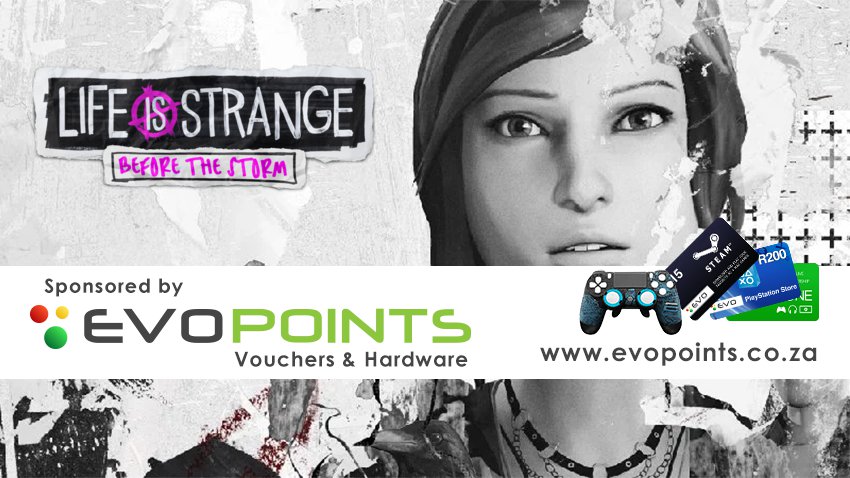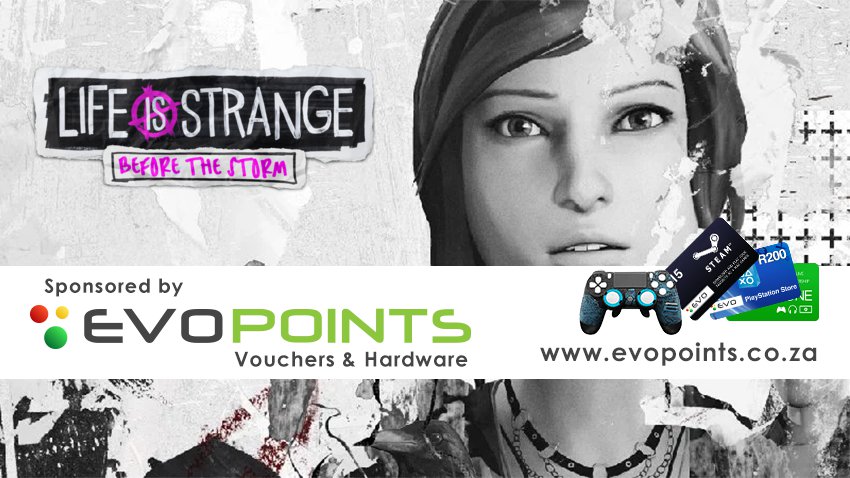 Welcome back to our weekly post of featured downloadable content available for different gaming platforms sponsored by www.evopoints.co.za. Here's this week's list of fresh downloadable games and content.
If you would like to purchase vouchers, you can click the category headers to go straight to the appropriate page on evopoints.co.za
————————————-
PC Gaming — [Steam Vouchers Available]
Life is Strange: Before the Storm
Last Day of June
Steampuff: Phinnegan's Factory
ARK: Survival Of The Fittest
Absolver
ARK: Survival Evolved
Sonic Mania
XCOM 2: War of the Chosen (DLC)
Preta: Vendetta Rising
Rock of Ages 2: Bigger Boulder
Weekend/Daily Sales and Promos:
Weekend Deal – DiRT 4, 33% Off
Weekend Deal – Creative Assembly – 30 year Celebration, Up to 75% Off
PlayStation — [ PSN Vouchers & Subs Available ]
PS4
Absolver
Art of Fighting Anthology (PS2)
Dead Alliance
Detention
Everybody's Golf
Fishing Planet
Grim Legends 2: Song of the Dark Swan
Last Day of June
Life is Strange: Before the Storm (Episode 1)
The Lost Bear – PSVR
The Metronomicon: Slay the Dance Floor
Obduction
Pillars of Eternity: Complete Edition
Redout
Resident Evil Revelations
Rock of Ages 2: Bigger & Boulder
Sneaky Bears – PSVR
Sparc – PSVR
Still Time
Surf World Series
Warriors All-Stars
White Day: A Labyrinth Named School
Windjammers
X-Morph: Defense
Yakuza Kiwami
PS Vita
To see all of the latest PlayStation content posts this week, click here for EU and US or check out the Online Sony Store.
Xbox — [ Xbox Live Vouchers & Subs Available ]
Xbox One
Life Is Strange: Before The Storm Episode 1
ACA NEOGEO FATAL FURY 3
Transcripted
ReCore Definitive Edition
Surf World Series
Feral Fury
The Metronomicon: Slay The Dance Floor
X-Morph: Defense
AeternoBlade
ARK: Survival Evolved
Call Of Duty: Black Ops III – Zombies Chronicles Edition
Redout: Lightspeed Edition
GWENT — Starter Pack
Pillars Of Eternity: Complete Edition
Killing Floor 2
Dead Alliance
RESIDENT EVIL REVELATIONS
Rock Of Ages 2: Bigger & Boulder
Xbox Live Deals With Gold – Check it out here
Xbox One – Rainbox Six, Bulletstorm, AC: Ezio Collection and More
Xbox 360 – Final Fantasy XIII-2, Space Invaders Extreme, Assassin's Creed 3 and More
iTunes App Store
World of Warcraft
For all your codes, vouchers and subscription needs head on over to www.evopoints.co.za to get whatever you need.
Last Updated: September 1, 2017