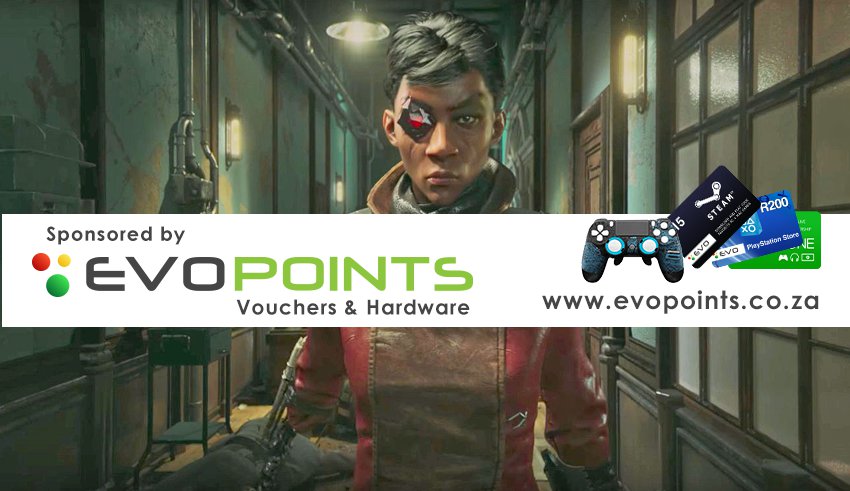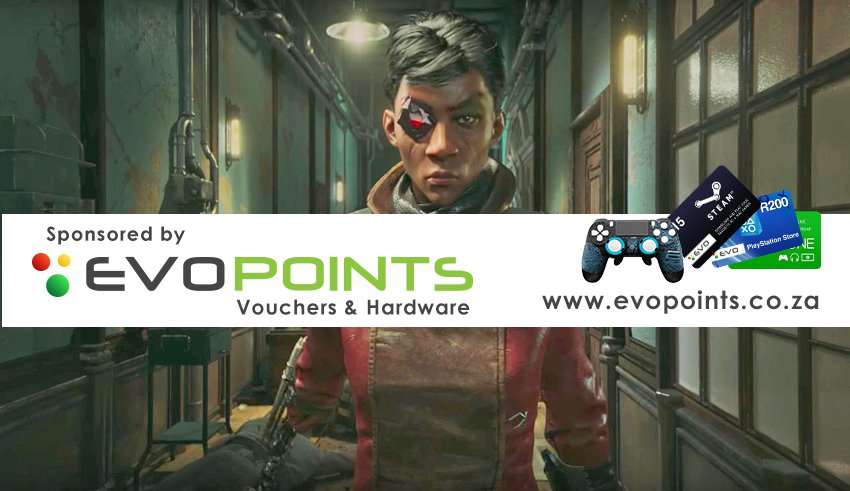 Welcome back to our weekly post of featured downloadable content available for different gaming platforms sponsored by www.evopoints.co.za. Here's this week's list of fresh downloadable games and content.
If you would like to purchase vouchers, you can click the category headers to go straight to the appropriate page on evopoints.co.za
————————————-
PC Gaming — [Steam Vouchers Available]
Dishonored: Death of the Outsider
Duck Season
HIVESWAP: Act 1
Divinity: Original Sin 2
PRO EVOLUTION SOCCER 2018
NASCAR Heat 2
Dead by Daylight, 50% Off
Tooth and Tail
Accel World VS. Sword Art Online Deluxe Edition
Bloody Zombies
Weekend/Daily Sales and Promos:
Free Weekend – Onward
Weekend Deal – Dishonored Franchise, up to 50% Off
Bandai Namco Publisher Weekend 2017 – Save up to 90%
Cook, Serve, Delicious! 2!!
PlayStation — [ PSN Vouchers & Subs Available ]
PS4
Baja: Edge of Control HD
Bloody Zombies – PSVR
Butter & Friends: Babysitter Sim
Dishonored: Death of the Outsider
DreamBreak
Get Over Here
Happy Dungeons
Inside Limbo Double Pack
Maize
Manifest 99 – PS VR
NASCAR Heat 2
NBA Live 18
NHL 18
Planet of the Eyes
Pro Evolution Soccer 2018 (+PS3)
Time Recoil
Tooth and Tail
Transcripted
Trulon: The Shadow Engine
VR Karts – PS VR
Ys VIII: Lacrimosa of Dana
PS Vita
Samurai Shodown V Special – PS Vita
Ys VIII: Lacrimosa of Dana  – PS Vita
To see all of the latest PlayStation content posts this week, click here for EU and US or check out the Online Sony Store.
Xbox — [ Xbox Live Vouchers & Subs Available ]
Xbox One
NBA LIVE 18: The One Edition
EA SPORTS NHL 18
DreamBreak
Time Recoil
Jettomero: Hero Of The Universe
Dishonored: Death Of The Outsider
Baja: Edge Of Control HD
MX vs ATV
ACA NEOGEO SPIN MASTER
Xbox One S Forza Horizon 3 Hot Wheels Bundle
Don't Starve Together: Console Edition
Transcripted
Xbox Live Deals With Gold – Check it out here
Xbox One – XCOM 2, Little Nightmares, Dragonball Xenoverse XV
Xbox 360 – Red Dead Redemption, The Bureau, Naruto Ultimate Ninja Storm Revolution
iTunes App Store
World of Warcraft
For all your codes, vouchers and subscription needs head on over to www.evopoints.co.za to get whatever you need.
Last Updated: September 15, 2017