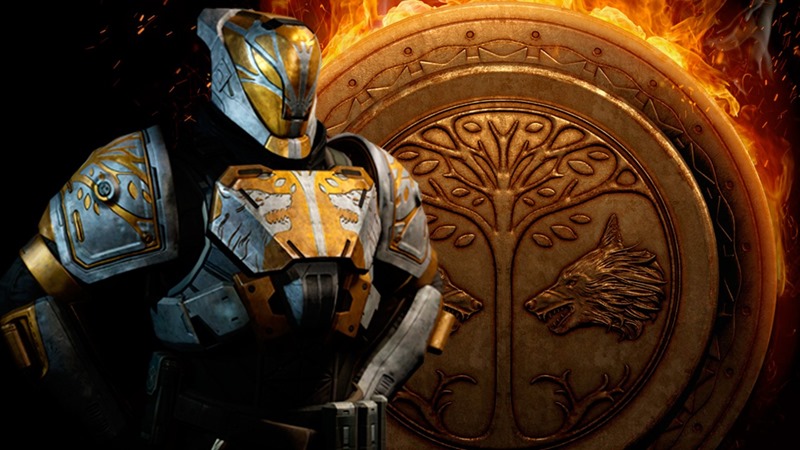 So Guardian. You've killed Space-Satan. You've riddled some Fallen techno-rave bastards with bullet-viruses and you've tripped the light fantastic in a Vex timestream to kick some robotic ass. But are you ready for the greatest of challenges? Are you ready to deal with a menace that not even the King's Fall raid on EXTREME mode can prepare you for? JUST LIKE YER MUM? OOOOOHHHHHHHHHHHH MULTIPLAYER TIME YO!
Yep, get used to witty banter like that, because it's time to hit the Iron Banner in Destiny once again. Bungie has announced that the crucible of crucibles will be back for a brand new week of action from October 4, kicking off at 10 AM Pacific Time, or a more reasonable 19:00 PM on this side of the world. Supremacy will be the mode of the day, as Guardians will need to collect crests and deny a few to their opponents. It's a rather spiffy mode for this event.
The first Iron Banner to hit Rise of Iron will also feature a big tweak. In previous events, players would earn more reputation the longer the Iron Banner went on, thanks to a Tempered effect that was applied. That effect has now been scrapped, as Bungie broke down how the event will play out:
The Tempered mechanic is gone – play when you want
There are now 4 Weekly Bounties
Bounty rewards include:

An Iron Banner item not featured on the Vendor
A chance at an Iron Banner Artifact or Vanity Item
25 Legendary Marks
750 Iron Banner Reputation

Victory in a match grants 250 Reputation
Iron Medallions grant 150 Reputation each, upon Victor
Right, same same but different. Anyone taking part in the Iron Banner will be playing for the following new goods as that includes auto rifles, shotguns, and armor for each class:
Meanwhile, anyone who regularly dips into the Trials of Osiris will be happy to know that they'll be playing for a trip to Mercruy once again as that event resumes from this weekend. A recent hotfix also saw the Omnigul exploit nerfed, as Bungie's senior designer Victoria Dollbaum detailed more tweaks on the way for players who were having a hard time finding decent Ghost shells and Artefacts with which to increase their Light level:
We're looking into the way Destiny: Rise of Iron rewards the completion of activities with items that will increase your Light. Currently, our opinion is that Ghosts and Artefacts are dropping less frequently than intended, making it difficult for players to reach higher Light after 365. In the weeks to come, we'll be investigating a solution that provides alternate max Light sources for these two slots.

Additionally, when the Heroic raid is released, many Activities and all Engrams will increase their maximum Light, making it easier overall to progress.
I'm somewhat keen for the Supremacy-based Iron Banner this week. It's a Crucible event that rewards being sneaky, manipulative and stabbing pals in the back for crests. JUST LIKE YER MUM AGAIN C'MON MAN WHAT IS UP WITH HER? OOOOOHHHHHHHHHHH.
Last Updated: September 30, 2016