Conscription into the army can often mean the ends of ones gaming career. This fortunately isn't the case in South Korea, a country which has in the past created programs for gamers who begin their compulsory service. Back in the Starcraft heyday, certain divisions within the Republic of Korea army even hosted professional tournaments at their bases, and yesterday the ROK Army had their first Overwatch tournament rightfully named the Soldier: 76 Tournament.
The competition was not for professional gamers, but rather soldiers in various infantries who competed head-to-head in a fun tournament.
Included, of course, was some South Korean shoutcasting which is always a treat to listen to even if you cannot speak a word of Korean. KPOP was featured too, but this was all for the glory of the soldiers. By law, in South Korea, men aged 18-35 must complete 21 months of mandatory service in the South Korean army and, noting the age groups, it's easy to understand that a lot of these soldiers are gamers. According to the Daily Dot, soldiers at the military base are quite active on Overwatch as they're required to maintain at the military base. They've also been previously banned from watching esports tournaments as they are a distraction, which was reported by South Korean news last year.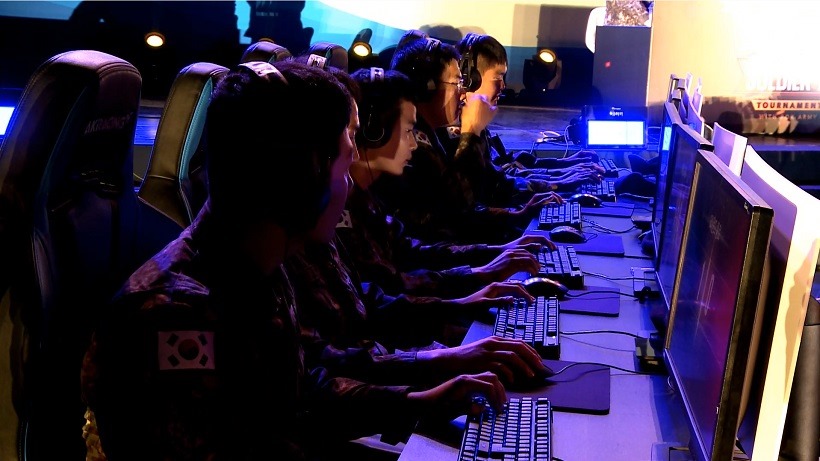 As mentioned above, the South Korean army has had a major influence on competitive gaming in the region, even fielding their own Starcraft team back in the day. Many players have in the past retired from competitive gaming to complete their service but often return to gaming once it is complete.

Th Korean Air OSL finals which took place in an airport hanger
Korea has always been an esports Mecca for a lot of gamers and it's no surprise that programs such as this exist in the region. This is unlikely to the be the last time we see the Korean army showcasing esports, and the name for the tournament couldn't be any more fitting.
Like esports?
Check out esports central
Last Updated: October 10, 2017