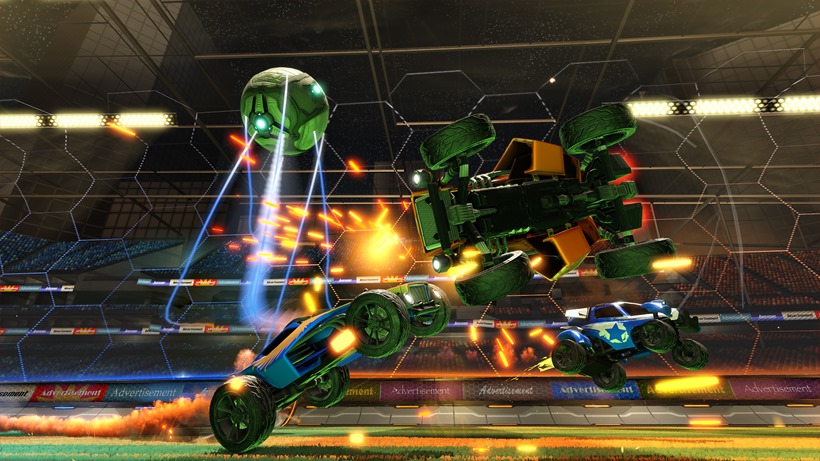 Well hello there! Had a good long weekend did you? Good – you needed that rest, because Round 3 of the Super Lazygamer Rocket League Championship is about ready to begin, and energy levels need to be at an all time high to survive this cutthroat stage of the tournament!
Which teams survived the petty early stages? Let's take a look at the bracket to find out…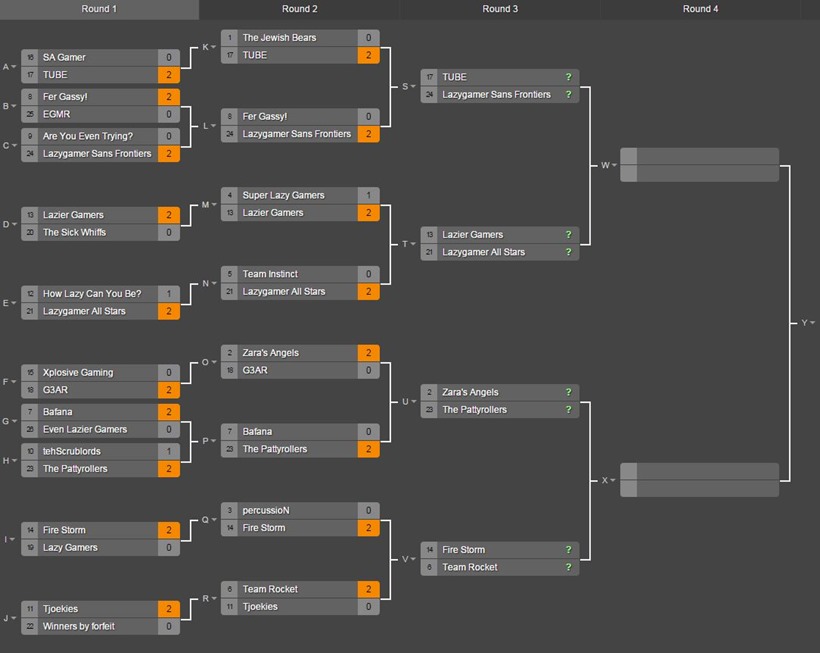 So this is what the "top 8" looks like! Lazygamer All Stars are there obviously, not only because we're absolutely amazing at Rocket League, but also because our opponents failed to respond to mails over the weekend. I AIN'T EVEN MAD!
What really blows my mind is that Lazygamer Sans Frontiers, our "B-team", have made it to the top 8 too. You might be scratching your head along with Gavin, Alessandro, and I, asking how, right? Well, they haven't actually played a game yet. Both their wins have been thanks to forfeits. Will they survive yet another round? Probably not, but Geoff assures me it's all part of his plan to fight through the lower bracket to meet Lazygamer All Stars in the grand final. HA! I think he's been drinking Heyneke Meyer's kool-aid.
Speaking of lower bracket, let's check it out…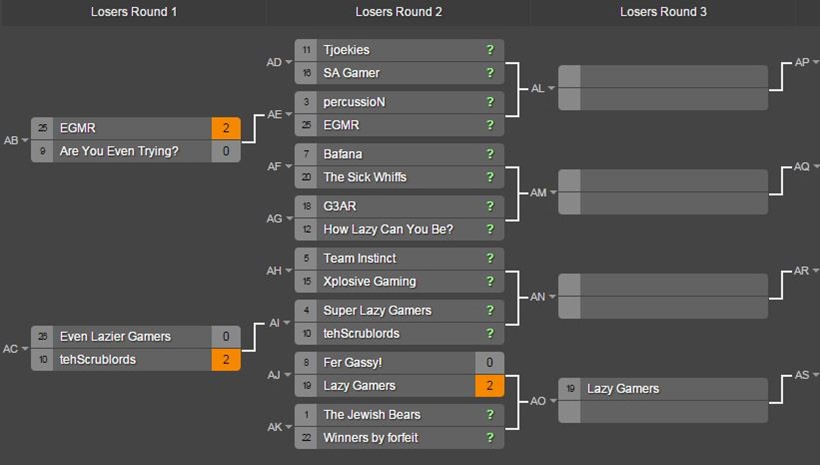 I am no longer allowing extensions of any kind, or else this tournament will never reach its conclusion! These following games need to be played by no later than Thursday, the 1st of October, kapish?
TUBE Vs Lazygamer Sans Frontiers
Lazier Gamers Vs Lazygamer All Stars
Zara's Angels Vs The Pattyrollers
Fire Storm Vs Team Rocket
Tjoekies Vs SA Gamer
PercussioN Vs EGMR
Bafana Vs The Sick Whiffs
G3AR vs How Lazy Can You Be?
Team Instinct Vs Xplosive Gaming
Super Lazy Gamers Vs tehScrublords
The Jewish Bears Vs Winners by forfeit
If you have any trouble contacting your opponent, please let me know! As much as it pains me to do so, I need to hand out forfeits in those cases.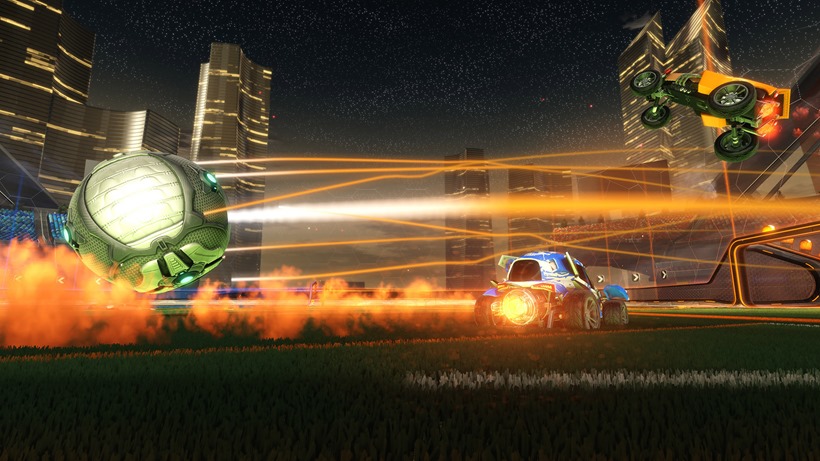 As always, any questions/feedback/complaints/queries/etc can be sent off to me at matthew@lazygamer.net. Otherwise, enjoy the tournament – I'll see you on Friday with another update!
Last Updated: September 28, 2015