When we started the bracket: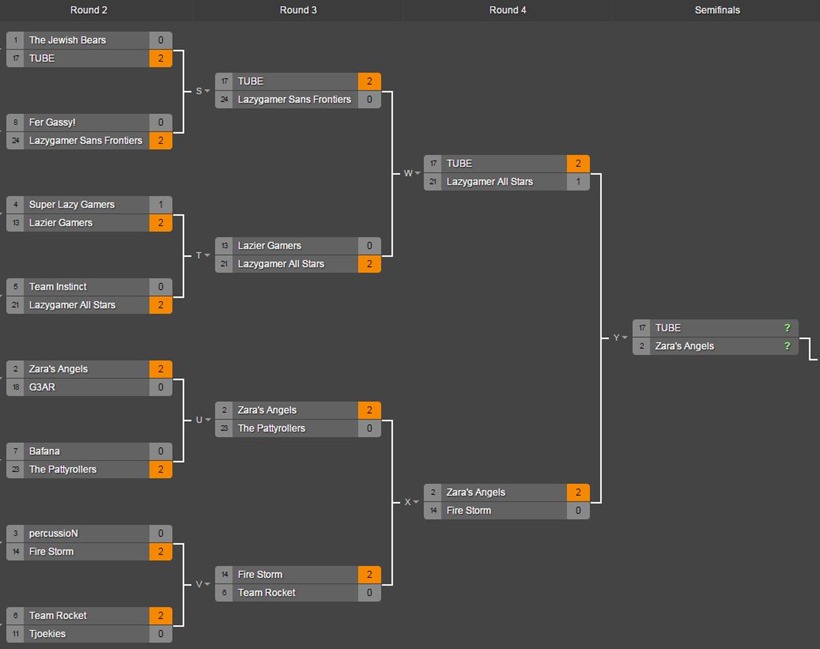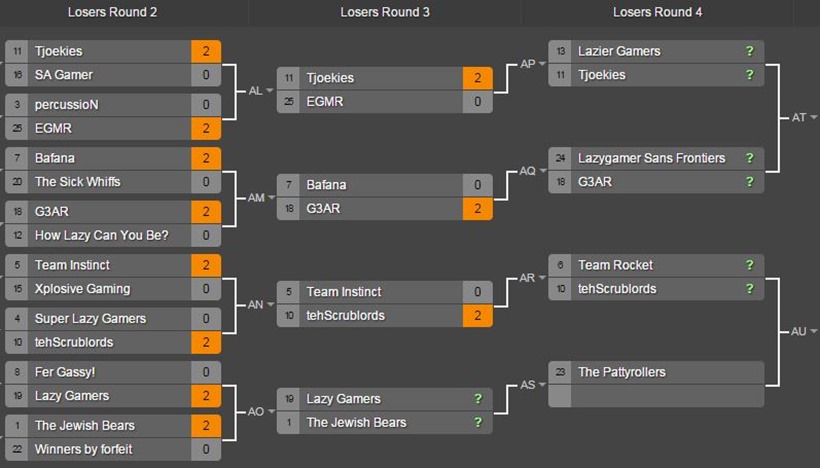 The upper bracket is pretty much done now. The only bout left is between TUBE and Zara's Angels – the winner goes through to the grand final!
The lower bracket is still nice and open. Many games need to take place before it is determined which team will be bumped up back to the upper bracket to face the winner of TUBE and Zara's Angels. Who will it be? Lazygamer All Stars of course!
These are the games that will be taking place over the next few days:
Lazier Gamers Vs Tjoekies
Lazygamer Sans Frontiers Vs G3AR
Team Rocket Vs theScrublords
The Pattyrollers Vs Winner of AO (still awaiting this result)
With rAge taking place this weekend, don't worry, I'm being a little less strict on match deadlines. As always, I will send out emails to relevant parties to ensure the matches take place.
I am hoping that closer to the conclusion of the tournament, we will be able to stream some of the games. I would love for everybody to cheer their favourite team on to victory!
Otherwise, I hope you've all been having fun. I will have an update next week with the next round of games that need to take place.
Last Updated: October 8, 2015