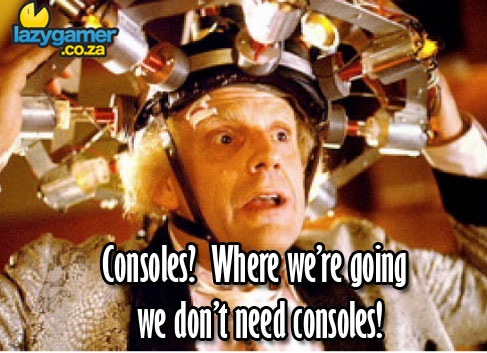 MMORPG.com, the go-to site for information on all things muhmorepuguh-related have sat down, had a cup of tea, and then proceeded to read its leaves. The site's managing editor Jon Wood has put on his magic prognosticator hat and peered in to the future. Instead of getting an early look at Saturday's lotto numbers, he's journeyed in time to see which MMO's will be the most popular in just three year's time and listed the top ten. Either that or he's used his MMO expertise to guess, but how likely is that?
There are a few surprises on his list; Realtime World's Grand Theft Auto-esque action MMO APB clocks in at number 6; The Old Republic, Bioware's Star Wars themed first MMO (the closest we'll get to a new Knights of the Old Republic anytime soon) places third. What should come as no surprise to anyone at all is that even three years in to the future Activision-Blizzard's World of Warcraft is expected to reign supreme (Something sure to make Bobby Kotick grin). Will nothing stop that behemoth?
If you're a huge MMO fan, be sure to read the full list to see which games will be sucking your soul, swallowing your cash flow and preventing you from interacting with people outdoors in 2012. If the world doesn't end then, that is.
Source : MMORPG.com
[Thanks to Ewie for the tip]
Last Updated: August 13, 2009