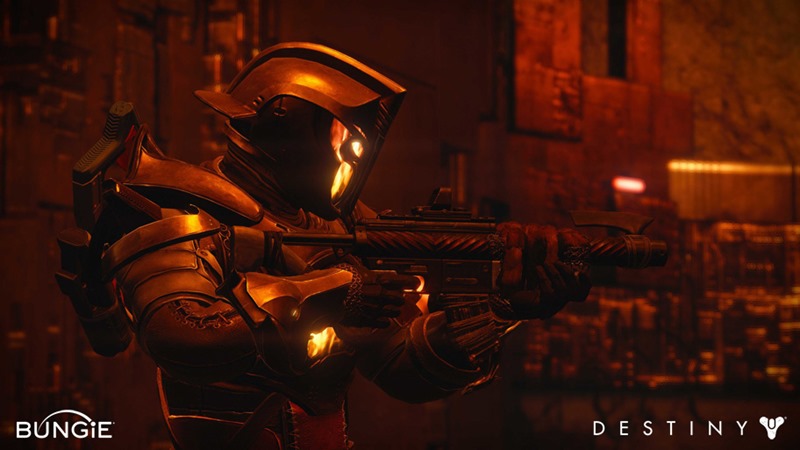 When it comes to tests of skills, Destiny has the ultimate gauntlet for Guardians: The Trials of Osiris. Destiny regulars know how it works by now: Tams of three, battling it out in straight-up combat as they look to earn an impressive nine-win streak that usually rewards them with the finest loot in the game. It's a monumental challenge, one that few Guardians can claim victory in.
And it's taking a short break, before it returns in Rise of Iron. Here's the thing though: Without the Rise of Iron expansion, you'll be unable to take part in the Trials of Osiris as Bungie outlined their plans for that weekend event. "Trials of Osiris will be going on hiatus after the weekend of September 2nd, 2016, returning to PlayStation 4 and Xbox One consoles on September 30th, 2016 at 10:00 AM PDT," Bungie said in a new blog post.
To access Trials of Osiris after August 30, 2016, Legacy Console players will need to upgrade from their Legacy Console and purchase Destiny: Rise of Iron once it is released. The Taken King players on Current Gen Consoles will also need to purchase Destiny: Rise of Iron once it is released in order to continue accessing Trials of Osiris.
That's a bit of a sting for any current-gen players who were planning on adopting Rise of Iron later in the year. All the tens of them I suppose, as Destiny fans are hungry for new content. And on that note, check out some new art for Rise of Iron from Aaron de Leon, Allan Lee, Rosa Lee, Ian McIntosh, Ken Osuna, Corinne Scrivens and Aaron Wehrmeister.
That Titan Iron Lord armour. It will be oh yes. It will be mine. Not long to go now until Rise of Iron is out. September 20 is the official launch date, and I'm already priming my favourite Warlock Stormcaller build for that expansion. But after seeing that Iron Lord armour? It's time I started giving my Titan some love again.
Last Updated: August 26, 2016