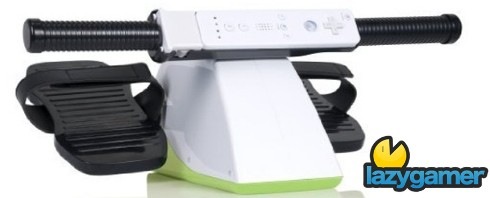 Geoff's off today, he has unfortunately been stricken down by a terrible case of the man flu but in honour of his favourite news stories I have scoured the net for something worthwhile and have come across the perfect Wii peripheral.
CTA Digital is now offering the Wii Rowing machine in the states which is perfectly compatible with Wii Sports Resort and really not much else.
This incredible device allows you to physically tether your wiimote to a block that you hold down with your feet… then you row. It's ridiculous but you know it's going to sell as people honestly believe there is an easy way to get fit without leaving the house.
Video after the break.
Oh and I hope you get better soon Geoff.
Last Updated: May 20, 2010