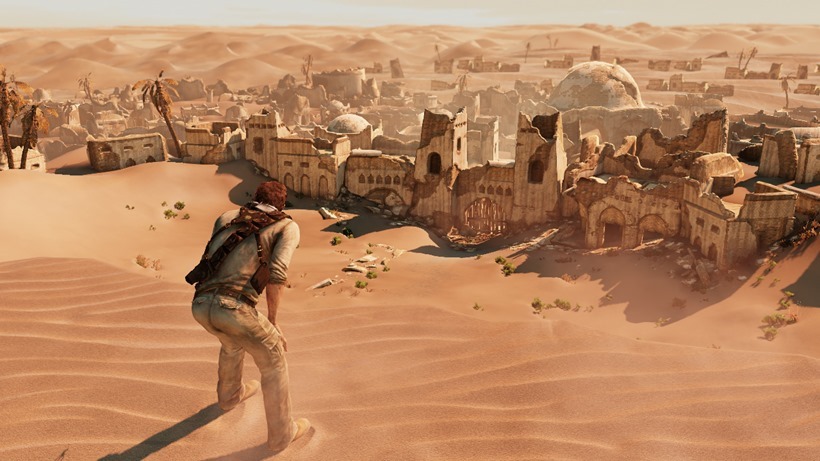 I have a really big soft spot for the entire Uncharted franchise in my heart. All three Naughty Dog-produced action adventures managed to stick out on the PS3, reaching both graphical and gameplay benchmarks at the time to create a series that was more than enough reason to pick up a Sony console. The concluding chapter is coming to PS4 early next year, but this holiday is all about remembering the ridiculous situations that Drake and Co. have gotten themselves into.
The Uncharted Collection is revamping and remastering all three PS3-era games for Sony's flagship hardware, and an extended look at Drake's Fortune shows just how darn well the game has aged. That, and just how good a job Bluepoint Studios are doing with the remaster – cranking the visuals past ten and doubling the framerate to create a rather unparalleled Uncharted experience.
Even though it's all from the very first outing with Nathan Drake (my personally least favourite, even though it's still better than most games), it's a good indication of just how far the remaster is taking the game. Both Uncharted 2 and 3 were massive leaps forward in terms of visual prowess, so I'm even more excited to see how they've turned out after the little spruce up.
Charging full price for a remaster might still be up for question, but when The Uncharted Collection launches early next month you're getting arguably three of the best games to ever grace the PS3. And even if you're a newcomer or a returning fan, I think there's plenty of quality here to make sure that it's money well spent.
That, and you get a free ticket into the Uncharted 4 beta, if that's your type of thing.
Last Updated: September 15, 2015