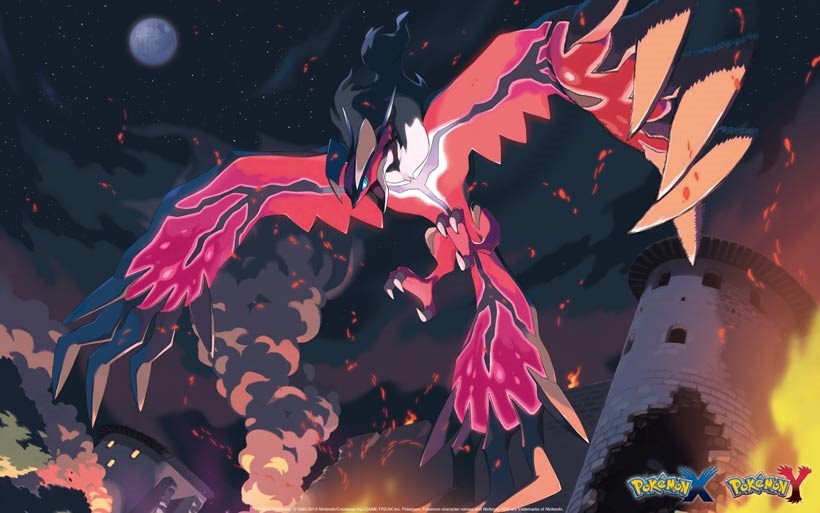 May, clearly the greatest month of the year and not just because it happens to be my birth-month. I've been talking a LOT about the current Pokémon legendary distribution event, Nintendo's celebration of the franchise that is handing out the rarest of legendary Pokémon to collect each and every month. But there'll be more than just twelve pocket monsters to collect and add to your collection, as a certain Coldplay collective of endgame critters will also be available for download.
The catch here, is that said Pokémon will only be available in May. But man, they're worth nabbing even if you already have them. Because this month, you can get a rare version of Zygarde and shiny versions of Xerneas and Yveltal. In case you don't know, shiny automatically means better because the chance of encountering any shiny Pokémon is around 1 in over 4000. NEVER TELL ME THE ODDS!
Zygarde will be available until May 8 via the Mystery Gif option, and he'll arrive in his rare "50 percent forme," one of several transformations that the Ground-type Dragon can achieve. From May 11 until May 17, you can grab a shiny Xerneas, with a shiny Yveltal arriving from May 20 until May 28. All of these Pokémon can be downloaded into X/Y/Omega Ruby/Alpha Sapphire versions of the game. Neat!
BUT WAIT, THERE'S MORE!
If you're looking for some old school birds outside of that dodgy dating app that you use on weekend, you can also grab the Generation one legendary trio of Articuno, Zapdos and Moltres. Sign up for the Pokémon trainer club newsletter this month, and you'll get special editions of these mythic pigeons. Zapdos will have the hidden ability of Static, Articuno gets Snow Cloak and Moltres arrives with Flame Body. HAWT!
Which should help ready your box to complete another Pokédex, ahead of Pokémon Sun and Moon later this year. And on that note, I'm going to go throw Pokéballs at my dogs until they catch me or decide to rip my throat out.
Last Updated: May 4, 2016