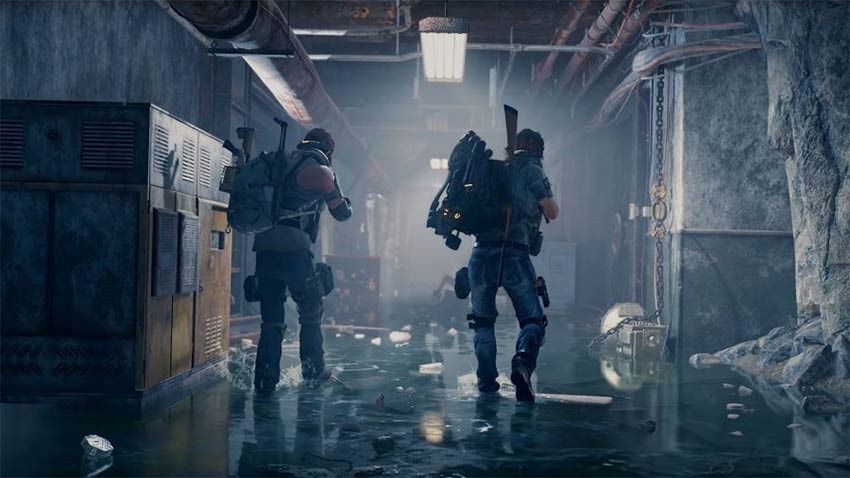 The Division 2's first raid, Dark Hours, is harder than the bit of Christmas pudding that fell behind the couch and is waiting for you to discover it when you do your first bit of spring cleaning in September. While PC players seem to have little trouble clearing the raid, console players have had a tougher time. It took PC players just 5 hours to beat the game's toughest mission, while the first console victory took 36 hours. PC players have now whittled that time down to just over 20 minutes, while the most super skilled console players can now clear the raid in a handful of hours.
For most people though, the raid is unnecessarily, inaccessibly difficult – and many players had hoped that Ubisoft would change the difficulty on the raid a little, making it less like being in the 9th circle of hell. And it looked like they might.
"It is important that we take the time to properly analyze data and take a deep look at suggestions in order to avoid making knee-jerk changes that might shift the balance too far in one direction," Community manager Ubi-Johan wrote on Reddit.
The problem with the raid, many feel, is that it's specifically tuned for DPS players, meaning that every member of the team needs to tune their spec for maximum damage. There's no role diversity at play, and many players wanted that changed. Unfortunately, that's not happening. In the Division 2 State of the Game stream, community developer Chris Gansler says there are no changes planned.
"I've seen people take a message from Johan saying 'the door's open for changes' – we're always open to changes," Gansler said. "We know that the dev team is very passionate about the game. If the community is giving us the feedback that something is not how they like it, we're not afraid to do changes."
But, according to Gansler, "at the moment, for the raid specifically, we don't plan any balance changes right now."
For now, it means that Division 2 players on console will have to work on their builds their communication, and summon a demon that'll help them get past Boomer before he magically heals all his goddamned blasted health in the blink of a damned eye.
Last Updated: May 23, 2019