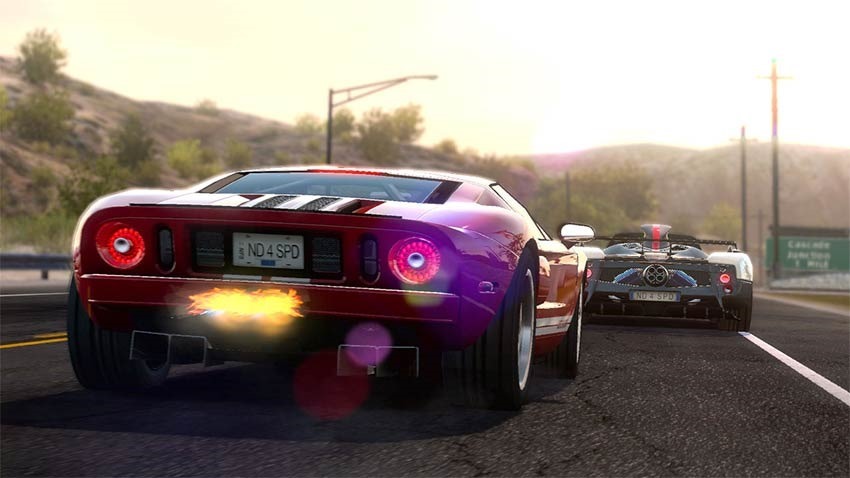 We know that there's a new Need for Speed from mega-publisher EA coming at some point. In a post on Reddit, Ghost Games has given a little more detail on the when, but very little on the what. In a post on Reddit, Ghost games has confirmed that they're the team that's working on the next Need for Speed, which will be out at some point this year. You won't, however, see it at this year's E3 in any way, shape or form.
"While we've had some great memories over those twenty-five years, we're not here to look back and reminisce. We've got our eyes set firmly on the future," Ghost Games wrote on Reddit. "But even while focusing on the future—especially this year—we've also thought a lot about what NFS means to you, and perhaps more importantly what we hope it will mean as we move forward."
What's the most important thing in a Need for Speed Game?
"Cars naturally top the list. You could say that the cars and customization of NFS are the beating heart of what we do. Without either of these, NFS fails to exist as we know it. These two elements play a pivotal role in the series and are two aspects that we consider to be foundational, meaning they aren't going anywhere because NFS wouldn't exist without them."
I can't really fault that, though I must say that customisation is a more modern contrivance, it forms the backbone of what I've come to appreciate in Need for Speed games. What I didn't like so much was when that customisation is badly implemented through microtransactions and slot machines, as it was in Need for Speed Payback. Hopefully whatever customisation is in this new game is more organic and rewarding.
In the post, there's some impassioned waffling and pleading to fans, but the gist of it is that there's a new Need for Speed coming.
"Are you going to hear more about the next NFS title? Yes. Is it being released this year? Yes. Will we be doing anything in June? No. It's as simple as that, but we wanted to give you a heads up before you started asking "where are you?" Our goal is to deliver a truly memorable high-speed entry into the 25 years of NFS, rather than a series of promotional events. The game matters most – a sentiment we bet you share with us."
Need more E3 in your life?
Check out our E3 2019 portal
Last Updated: May 30, 2019