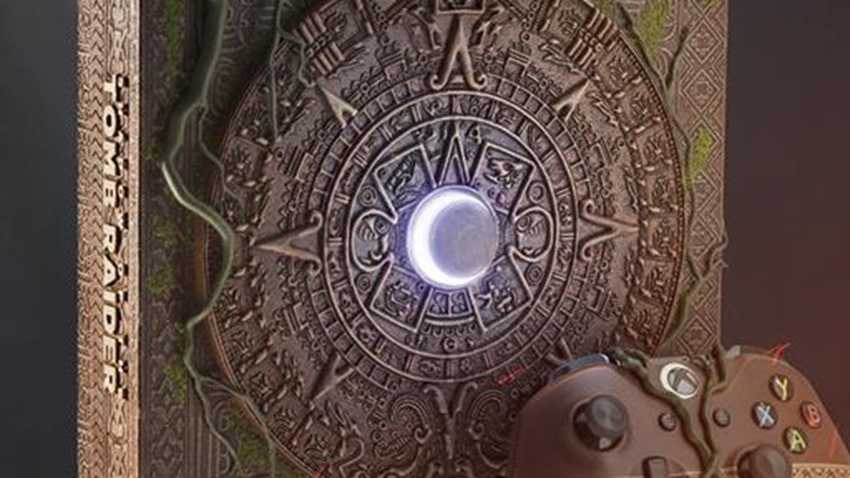 I like the Xbox One X. The console has a nice shape, it's surprisingly small for what it offers in terms of hardware and it'll fit in just fine with any other electronics in your house. That being said, the console is pretty much…average. It looks nice, but it doesn't exactly stand out like some of the great designs of video game history.
It doesn't have the cute boxiness of the Nintendo GameCube, it lacks the brave warped dimensions of the revised Xbox 360 and it isn't even a guilty pleasure like the original PlayStation 3 fat boy design. If you had the cash to flash however, you could customise an Xbox One X to look more striking. What's a more daring design then? A bright white like what Microsoft revealed yesterday? The daring red of the Wolfenstein variant console?
How about this beauty then, for the upcoming launch of Shadow of the Tomb Raider? An Xbox One X decked out in mystery, intrigue and the arcaniest of artifacts: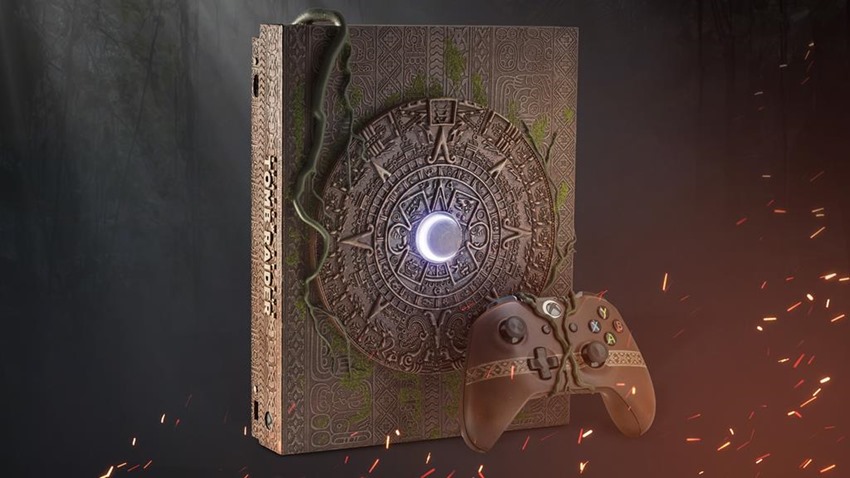 I WANT ONE…But I can't have it. Currently, there's only one of those Tomb Raider consoles in existence, and to get your hands on it you're going to need to shell out plenty of dough. Up for auction on Ebay, the Shadow of the Tomb Raider Xbox One X console is currently sitting with a price tag of $3475 at the time that this post was written.
There is some relief in justifying spending that much cash however, because all proceeds will go to charity. Which is why I can't bid on it, because altruism makes my skin burn. I'm just kidding, because the charity that'll benefit from the auction is the Best Friends Animal Society, a non-profit organisation that is "a leading national animal welfare organization dedicated to ending the killing of dogs and cats in America's shelters." Considering how I prefer animals to people, that's a charity that I can easily get behind.
You've got until September 5 to spark a furious bidding war for the one of a kind device. Alternatively, you can fling a regular Xbox One X into a ravine, hope it survives and then place a battle-scarred console on your shelf to complete the Tomb Raider experience.
Last Updated: August 30, 2018