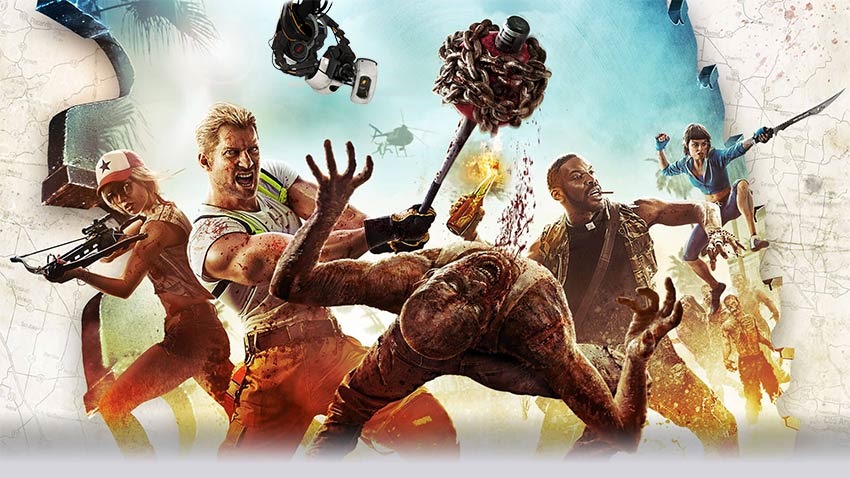 Remember Dead Island 2? The sequel to the janky, somewhat broken but kinda fun zombie sandbox from Techland was first officially announced in 2014, for a release in 2015. The game wouldn't be developed by Techland, because they'd run off into Warner Bros' warms to make the infinitely superior, though admittedly similar Dying Light.
Instead, the game would be developed by Spec Ops: The Line developer Yager Development. At some point in 2015, that changed, and Yager and Deep Silver parted ways.
"With Dead Island 2, Deep Silver has always been dedicated to delivering the sequel that Dead Island fans deserve. After careful consideration, today we announce the decision to part ways with development partner Yager," publisher Deep Silver said in a statement.
"We will continue working towards bringing our vision of Dead Island 2 to life, and we will share further information at a later stage."
As for Yager, they say that the decision to split came about because of misaligned visions for the game.
"The team worked with enthusiasm to take Dead Island 2 to a new level of quality," said Yager boss Timo Ullmann at the time. "However, Yager and Deep Silver's respective visions of the project fell out of alignment, which led to the decision that has been made."
Development duties were then handed over to Sumo Digital, the UK studio mostly known for its work on Racing games like Sonic & All-Stars Racing Transformed. They've just released Team Sonic Racing after working to make the single player campaign from Microsoft's middling Crackdown 3.
Given the roughly forever it's been since we've heard anything about Dead Island 2 (other than repeated annual claims that it's still in development), we've heard very little about the game. Well guess what? It's still in development. Deep Silver hasn't explicitly said as much, but parent company THQ Nordic has revealed that Dead Island 2 is one of the eighty or so other games that they have in active development. Of those games, a whopping 48 remain unannounced.
Is Dead Island 2 something that's still worth pursuing? Could be! Dying Light has perfect the formula (and has its own sequel on the way), and people are a lot less interested in zombies than they were in 2014, Days Eone's incredible commercial success shows that there's still some sort of appetite for games of that sort if they're done right.
Last Updated: May 23, 2019