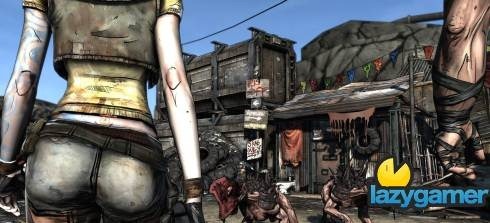 Time Magazine is probably the most respected mass circulation magazine in the world and as such whenever they post a Top 10 of some sort people generally pay attention. When it comes to videogames though I am not sure they have the same clout.
But whether we like it or not they have put together a Top 10 list and while I agree with virtually all the inclusions I would have to seriously questions Uncharted 2's placement and what have I missed by not ever playing Geo-Defense Swarm?
Full list after the break.
Modern Warfare 2 (Multi)
Batman: Arkham Asylum (Multi)
DJ Hero (Multi)
Borderlands (Multi)
New Super Mario Bros. (Wii)
Geo-Defense Swarm (iPhone)
Scribblenauts (DS)
Halo: ODST (Xbox 360)
Assassin's Creed 2 (Multi)
Uncharted 2 (PS3)
DJ Hero at number 3?
And if we really wanted to get the fanboys worked up we could point out that the Wii is obviously the superior console with the highest placed exclusive while the PS3 is the worst… but that would just be childish
Last Updated: December 9, 2009