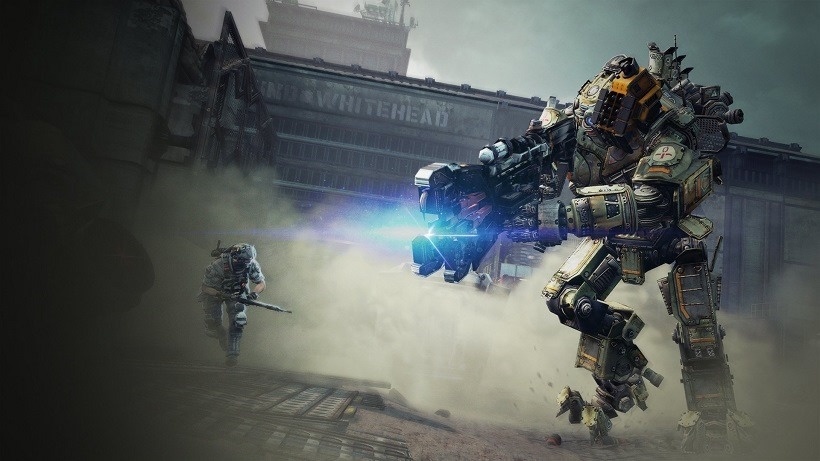 For a game that has yet to be formally announced by EA, we already know a hell of a lot about Titanfall 2. Respawn Entertainment's crack at a sequel for a game that was actually pretty spectacular, Titanfall 2 is said to be including a single-player campaign, will be multiplatform and definitely launch within the next 13 months. That window just got narrowed down further though, with McFarlane Toys leaking a possible holiday release window.
McFarlane Toys have announced a partnership deal with EA to produce a series of 7''-inch figurines for Titanfall 2 when it drops from orbit. The company made the announcement overnight, while confirming that the toy range would launch alongside the game – which is apparently taking place in the American winter of 2016.
That's according to McFarlane CEO and founder, Todd MacFarlane, who also seemed really excited with how the game is shaping up over at Respawn.
"Without saying too much about the new game… You're not going to believe where we can take this."
A holiday release window makes a lot of sense for Titanfall 2, and lines up with previous confirmations by EA that it would launch within their next fiscal year. Many assumed it could be pushed into the early month of 2017 to avoid going head to head with the imminent new Battlefield title (which traditionally launches near the end of the year too) but it could mean that either EA doesn't see their two titles as competitors, or there enough time between them to avoid a bad overlap.
Either way, getting Titanfall 2 sooner rather than later sounds just fine to me, considering I adored most things about the original. I'm very excited to see how Respawn have improved over their tight formula in the coming months, and expect a full reveal to happen at EA's new Play event during the week of E3.
Last Updated: February 11, 2016