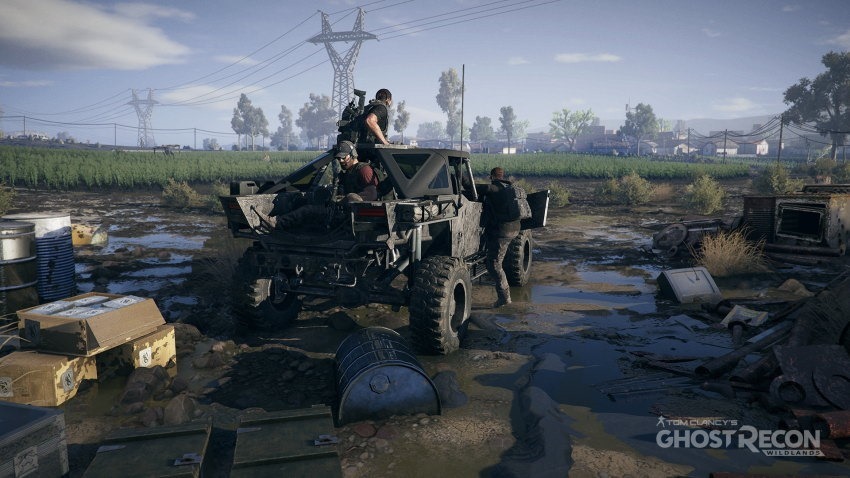 If you're on the hunt for something new to play with friends, you should look no further than Ubisoft's latest shooter, Tom Clancy's Ghost Recon: Wildlands. You won't even have to wait long if you are keen – the third person tactical title is out out in just a few short weeks, on March the 7th.
Sure, Wildlands will allow you to play solo, where AI will fill the boots of your ghost comrades, but where's the fun in that? One true joy in the game stems from its multiplayer shenanigans. I mean, what's not to like about you and three others off on an adventure to dismantle a drug cartel with all sorts of neat gear?
If that sounds like your cup of tea, you can read a more in-depth piece of my thoughts on the game right here. If you're more of a visual person, don't worry, I've put together a quick video showing some of Wildlands' Multiplayer in action for your viewing pleasure:
Playing with humans offers up several advantages over AI companions I feel. If you're jamming with friends for example, you can actually, you know, talk to each other, rather than having to make use of a command wheel.
This makes tactical play a lot easier. Fancy having one or two people in a sniping position, while the rest of you move in for some close quarters combat? How about two of you assault the front, while the other two flank? That sort of thing is only really possible without AI teammates.
Of course, this isn't to say that playing solo isn't an option. I just personally think I'll enjoy Wildlands a whole lot more with friends.
What about you? How are you planning on playing the game? Are you going to be a lone wolf, or are you going to be part of a pack?
Last Updated: January 26, 2017