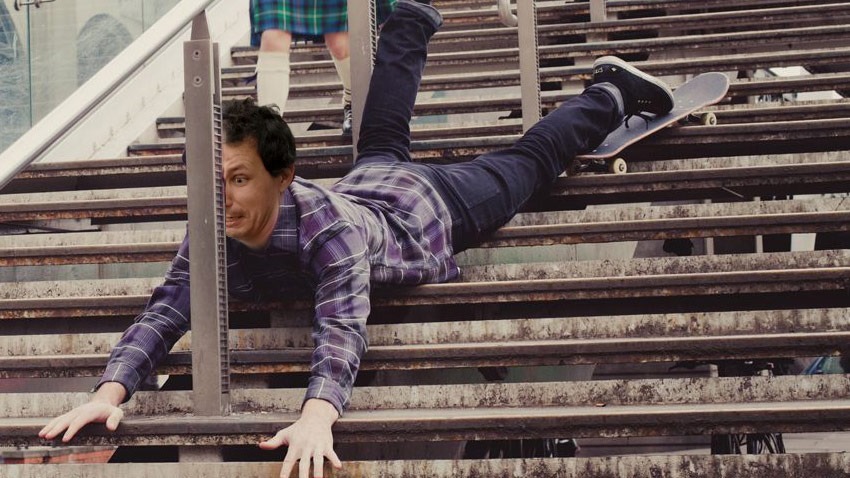 Twenty years ago, there was an explosion in baggy pants, rebellious punk rock music and people getting from point A to point B with a skateboard. It was 1999, the world was waiting in anticipation for a new Star Wars movie and being stylish required having your dad hold you by your legs as he dipped you headfirst into a vat of industrial strength hair gel.
If you were in school at the time, chances are that you were surrounded by skateboarders. Heck, you'd probably become one yourself, and it's all thanks to one game: Tony Hawk's Pro Skater. The groundbreaking chart-topper that reignited the flames of skateboarding, the legendary Neversoft game has turned twenty this year and still burns brighter than ever thanks to nostalgia.
We've spoken before about how Neversoft pulled off a 1080 miracle with this project, smashing a deadline and delivering an experience that was the perfect way to end a decade, a century and a millennium. Celebrating the mother of all milestones, the Hawk himself posted on Twitter some previously unseen footage of the motion capture for the game.
This being the late 90s, Hawk had to don the usual spandex skinsuit that had several tracking balls attached to it, pull off some gnarly tricks and watch as the data made its way into the Neversoft computers. Here's the real rub though: None of Hawk's actual skating made it into the game that had his name plastered onto the cover, because deadlines are bastards.
In other Tony Hawk Pro Skater news, Neversoft producer Ralph D'Amato's documentary on how THPS made skateboarding cool again, just released a new trailer and hot damn do I need this in my life already:
Pretending I'm a Superman is a documentary that tells the story of how skateboarding became a part of the mainstream by focusing on the success of the "Tony Hawk's Pro Skater" video game franchise. It stars Tony Hawk, Rodney Mullen and many more legendary skaters. Visit THPSfilm.com for more info!
If you'll excuse me, I'm going to go relive some nostalgia of my own: By grabbing my skateboard out of storage, find a nice steep slice of tarmac to shred and relive the retro pain of nipple surfing on hot tar when my attempt to hip goes tragically wrong yet again.
Last Updated: September 4, 2019