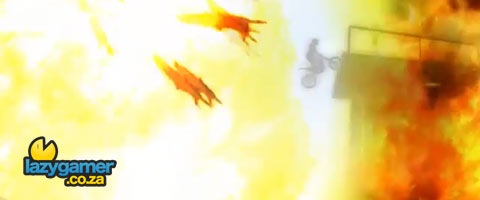 Trials HD is a wonderful game. I hate it so much but I love it so much as well.
If you're idea of fun is flipping your useless biker ass onto your back over and over again then Trials HD is your cup of tea. I may mock it but the truth is that it's incredibly fun and addictive and one of my favorite games of this year.
Now a DLC pack is on it's way and should be releasing very soon. There is no price yet, rumor has it that it will be 800 MS points, which I hope is false because that's quite a bit for Arcade DLC, unless of course, it's really worth it.
Teaser after the jump.
Last Updated: December 10, 2009