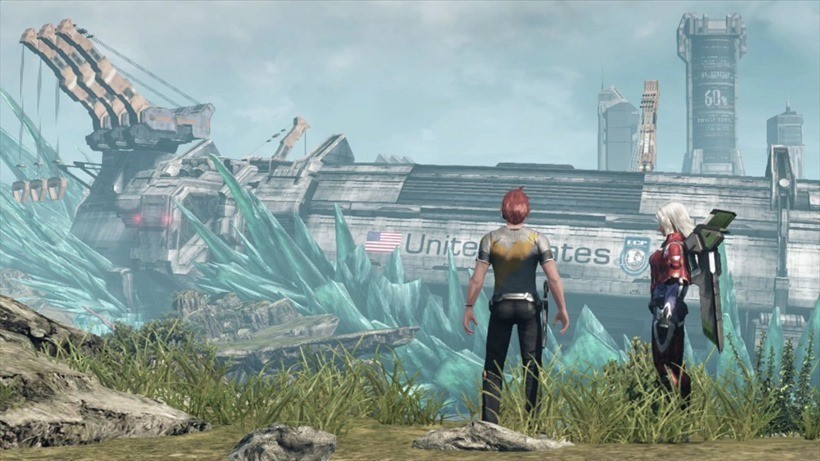 I'm not going to try and pretend that I know what I'm looking at. I've never played a Xeno title, but I've had many conversations with people about the quality of the Nintendo-exclusive JRPG. Xenoblade Chronicles X is finally launching on Wii U in regions that aren't Japan next week, and I've been looking to get my fist taste of the franchise with it too.
But I still don't know what the hell is going on.
Thankfully this latest combat trailer for the Wii U exclusive does a good job of making what looks like a hardcore interactive maths exam look far more interesting than that exact description. There's more numbers flying around here than those in Mason's head, but at least there's robot smackdowns happening in the background. I think.
Xenoblade Chronicles X looks a lot more dynamic in combat than previous titles I've seen, and it looks just as confusing and complex as ever. That's basically sweet music to most JRPG fans out there though, with the genres' staple of complex game mechanics and in-depth RPG systems acting as one of its main draws.
I must admit that it's overwhelming to watch when you have no idea how to interpret it all, but I'm more than willing to give many hours of my life over to Xenoblade Chronicles X soon to learn it all. It's out next week on Wii U.
Last Updated: November 25, 2015