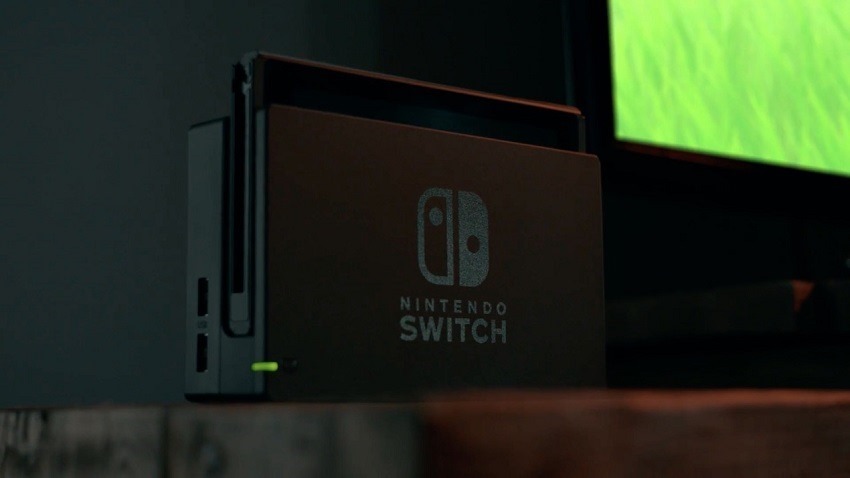 The Nintendo Switch is a great system, but it has a couple of flaws. The dock that allows the otherwise mobile console to turn into a home one is just one of them. It's a cheap piece of plastic that costs a lot of money. A dock whose only real purpose is to pass through a signal to your TV and charge the Switch, while simultaneously making you sweat every time you dock it over fears of screen scratches. It's not great, but there's a way to get around it entirely.
For days now users have been trying to find just how to get the Switch to output a signal to the TV without the dock. Most logical solutions tried using a USB-C to HDMI convertor, which the Switch turned its nose up at and refused to work with. It likes its damaging dock, so to get to away from it you'll need to still use it. Although with a little USB-C extension, you can get rid of actually docking it altogether.
The idea is to shove the one end of the extender (this is a female to male USB-C connection) carefully into the dock, and then connect the Switch to the other end. Essentially the dock still sees the Switch as connected, and the console by extension accepts this as a suitable one. From there you're welcome to form your own solutions on how to prop it up, but like the video above suggests it would be wise to not block the vents present on the back of the device.
it's a messy setup yes, but it'll save you tears when you realise just how quickly the dock could damage your screen. That, or you could just invest in some handy tempered glass protectors and keep replacing them. Either way it's not ideal, and I can only hope Nintendo is going to listen eventually.
Last Updated: March 15, 2017