Twitch has been the streaming partner of choice for a number of years, recently challenged by YouTube and Facebook, but the site has remained the number one spot for gaming action online. The Tekken World Tour and BANDAI NAMCO have brought Twitch on board as not only the exclusive broadcast partner but as organisers tasked with running the entire circuit of events which have been a part of BANDAI NAMCO for 13 years.
Fighting tournaments have begun to rise among the ranks of esports in the past five years with the growth of Street Fighter V (making its way to ELEAUGE) and Smash Bros. which has seen success around the world. Tekken, however, has a rich history and the new partnership aims to grow the esport even bigger, as explained by Eric Hartness, Vice president of marketing at BANDAI NAMCO.
"Our collective goal with the Tekken World Tour is to create an unparalleled competitive tournament experience and share the bone-crushing excitement of TEKKEN 7 through Twitch's social video platform so that Tekken fans around the world can enjoy and participate in the action."
Tekken 7, the latest iteration, was designed with esports in mind – something a lot of developers are taking into account these days. This gives the game promise amongst fighters and fans alike. The competitive season will last six months, and the first stop will be the CEO Fighting Game Championships on June 16th to 18th. Fighters will be, well, fighting for $200,000.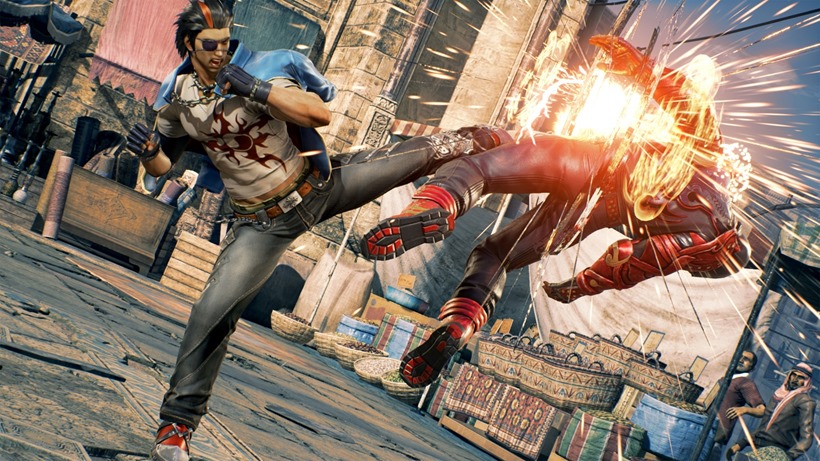 Yesterday we spoke about the struggling Smash Bros. scene, and it's almost true for most fighting games where prize pools struggle against other esports. The Tekken World Tour aims to change that by creating and enthusiastic experience for players and fans. 2017 Is shaping up to be a great year for fighters with Injustice 2 and SFV on ELEAGUE, but I personally feel Tekken 7 will be the big one come year's end.
Like esports?
Check out esports central
Last Updated: May 26, 2017