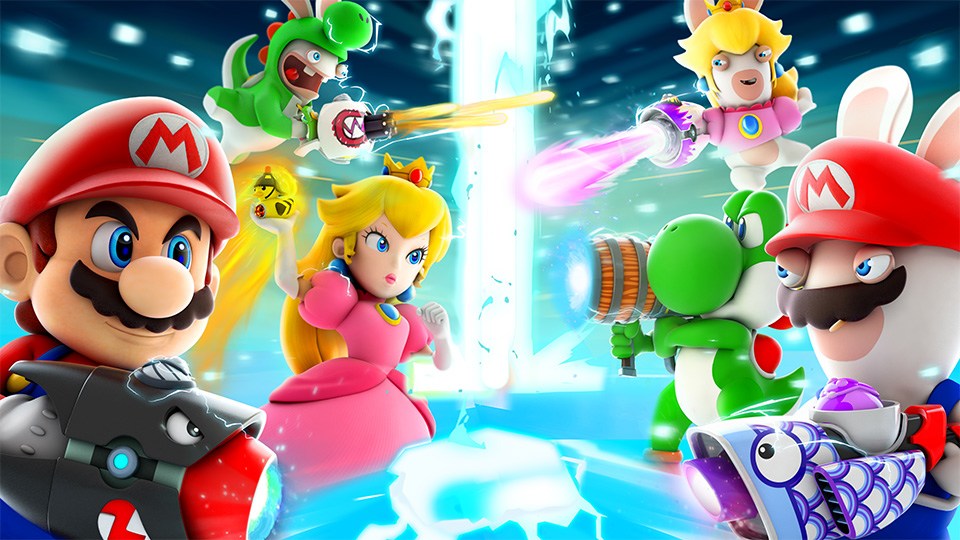 It has been one year since Mario had to start dealing with an invasion of Rabbids on the Nintendo Switch in the turn-based strategy game Mario+Rabbids Kingdom Battle. And to honor the occasion, Ubisoft has announced that they will be hosting a worldwide Community Competition for players of this cartoon mashup.
Commencing this month and continuing into 2019, the competition will give seasoned players a chance to test their skills and compete against each other in three seasons of gameplay: Winter, Spring, and Summer. Kicking off this even will be the Winter Games, which are scheduled to begin on December 14th, and conclude on January 31st 2019. Winners of the Winter Games will advance into the Spring Games, with each season including a studio tournament held in Paris and Milan.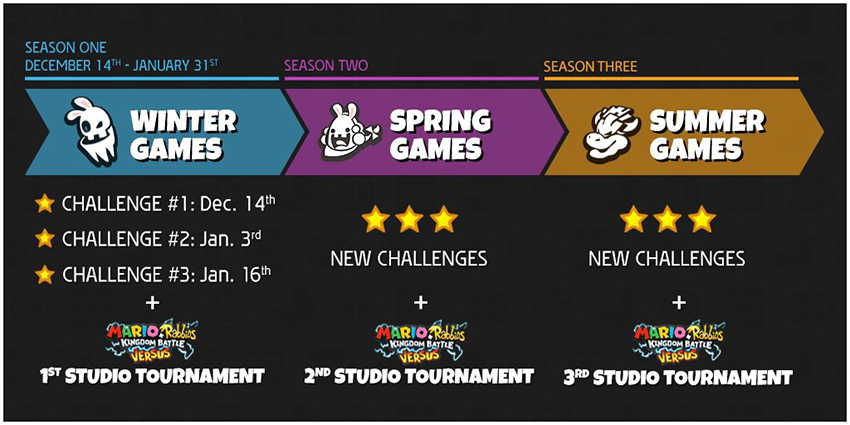 Each season will include a series of challenges in accordance with the game's various battle modes, while also adding several conditions to give players an extra level of difficulty. These modes include Dash Only, One-Turn Run, and Secondary Weapons Only. Prizes include a trip to Ubisoft's development studio in Paris, tickets to Gamescom, and bags of assorted merchandise goodies.
Mario+Rabbids was a difficult game to play, delivering a unique tactical RPG experience on the Switch, while also staying true to the franchises that it combines. It will be interesting to what kind of additions Ubisoft will make to the formula during this competition, and whether the competitors will be able to take these additions into account, and still survive.
Registration for the Mario+Rabbids Kingdom Battle Community Competition opens on December 13th 2018. For more information, check out the link below:
Join the Mario + Rabbids: Kingdom Battle Community Competition!
Last Updated: December 11, 2018