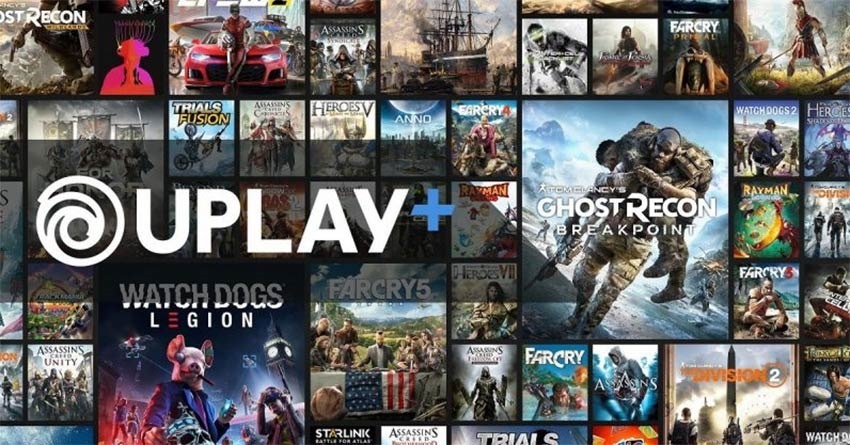 At E3 this year, Ubisoft announced that it was jumping on the subscription pass bandwagon, offering its own PC-centric service for Windows and Google's Stadia. For just $15 a month, uPlay+ subscribers would get a host of Ubisoft games old and new. At the time, they didn't quite reveal which games will be included in the subscription.
The publisher has now revealed the full list of 108 games that'll be available on uPlay+, and boy howdy does it include just about every currently available Ubisoft game you could think of – along with some games that have yet to be released.
As expected, uPlay+ will include the entire Assassin's Creed series, every Far Cry game, most of the Prince of Persia games, the newer Rayman games, The Settlers, all of the Tom Clancy games and more. The list of games not only includes new games like Trials Rising, Tom Clancy's The Division 2, and Far Cry: New Dawn, but also yet-to-be-released ones like Watch Dogs: Legion, Ghost Recon Breakpoint, Rainbow Six: Quarantine and Gods & Monsters. While it seems a little on the higher side for a subscription service, where applicable the games included will be the deluxe versions, so they'll come stuffed with each game's DLC. Most importantly, it also includes Pet Horsez 2.
You can see the full lost of games here.
It's pretty simple. If you like Ubisoft's games, and have a decent gaming PC, it's a worthwhile service to subscribe to. You will have to put up with uPlay, of course, but that's a minor inconvenience to access this library.
Last Updated: July 17, 2019