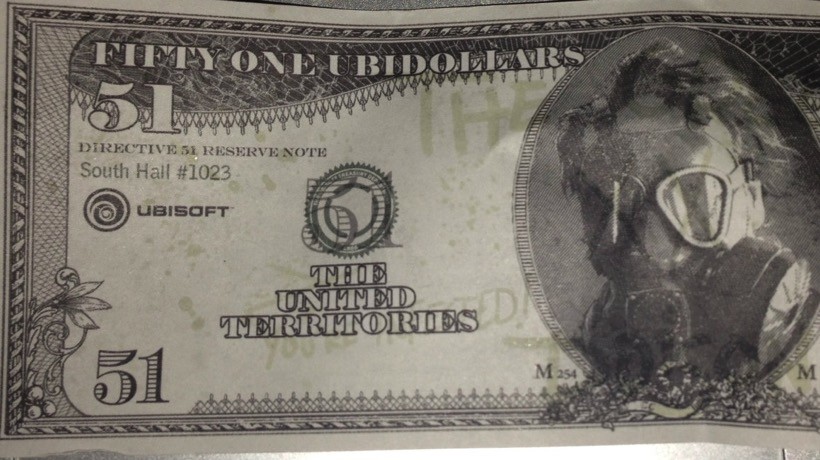 Tis the season. No, not that season just yet, but it is earnings call season. All the publishers are reporting to their shareholders about how much money has been earned and via which avenues in the first half of the financial year. Ubisoft hasn't done poorly, although compared to last year which saw a AAA title launch early in the financial year, the company isn't posting as strong results.
Total sales fell 57% in the period, resulting in a loss of about $71 million. Without any major new releases in the first half of the year, this makes sense. However, the back catalog sales have done well, increasing by 53.1%. Digital also increased with sales totaling €100.1 million, representing 48% of total sales. Despite the less than great numbers by comparison, Yves Guillemot was still happy with the company's performance and outlook in general.
The quality of our back-catalog and the growing digitization of our business enabled us to deliver a solid performance in the first half of the year, even though – as planned – we did not release any major titles during the period. The fact that more than 80 percent of our annual sales are expected to be generated in the second half of the year mechanically weighed on our earnings for the first six months.

The outlook for our industry continues to be very promising, with a return to growth, a healthier competitive environment, and the favorable impact of digital. Against this backdrop, Ubisoft has unique value-creating potential. We are ideally positioned in open-world games, whose market share is increasing. We also own our brands and have the in-house skills and expertise to create them. These two significant characteristics offer our shareholders an unrivalled level of long term visibility and security. In addition, the release of numerous multi-player games such as For Honor, Ghost Recon Wildlands, Rainbow Six Siege and The Division represent a major opportunity to develop players' engagement and grow our highly-profitable digital segment. And lastly, we are pioneers in leveraging our brands in areas beyond video games, as demonstrated by the agreements we have signed with the most powerful international partners such as Columbia, Fox New Regency, Nickelodeon and Warner.
Thus far, the focus has been pouring money into the development of games like Assassin's Creed Syndicate, Rainbow Six Siege and The Division. Obviously, those games are being relied upon to boost the profits of the company. Interestingly, after a fairly weak first week for Assassin's Creed Syndicate, the second week of sales was higher. The company attributes this to word of mouth and growing momentum for the game; considering last year's issues, it makes sense that players were more prudent in waiting for review scores and friend feedback before rushing out to purchase the game. It has solidified for Ubisoft the important of single-player games like Assassin's Creed and Far Cry as a balance to the co-op and multiplayer games that they are also introducing into the market. I'm just glad that they see the value in catering to players who prefer to play alone.
Ubisoft is one of the few publishers that reports on where their sales are taking place. The largest share by far is PlayStation 4, accounting for 32% of sales in Q2. PS3 came in second place with 17% with PC and Xbox One tied in third with 15% each. It certainly is intriguing to see console sales outpacing PC so much, and I think it's pretty clear which console is king at this point. Then again, with the horrors of Uplay (now known as Ubisoft Club), it's no surprise that PC gamers aren't jumping on the Ubisoft bandwagon as much as PS4 gamers.
Last Updated: November 5, 2015