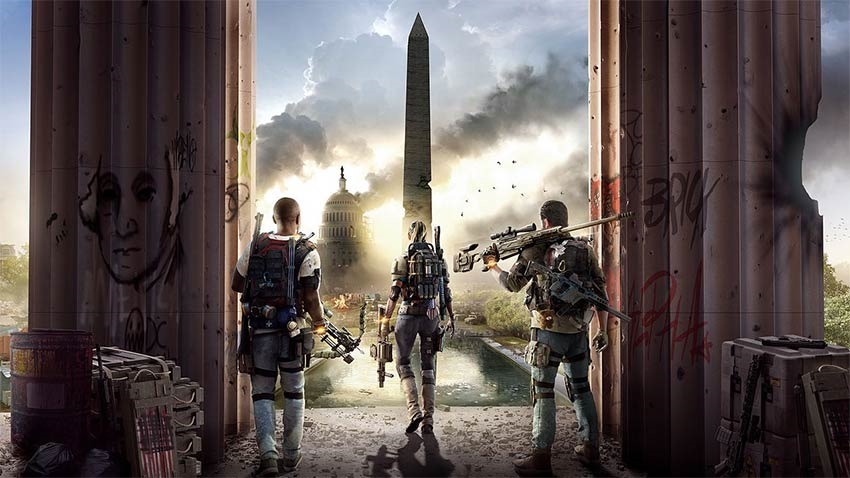 Ubisoft has partnered with UK tech company Genba Digital to take on dodgy key resellers like G2A. their platform allows for what they call "a game-changing mode of digital distribution," and its goal is to reduce the risk of abuse and fraud in digital game purchasing and reselling, while also providing users with a smooth experience.
In the case of Ubisoft games, what it'll mean is consumers who buy those games on third-party sites like Humble or Fanatical won't receive keys. In fact, those digital retailers won't even have any keys. Instead, their games will securely be delivered to uPlay accounts through API access in what they call "Silent Key Activation"
"As part of our dedication to the secure delivery of PC Games, introducing the Silent Key Activation solution around the globe for the distribution of Ubisoft content means a smoother transaction for consumers and peace-of-mind for Etailers," says Genba's CEO Matt Murphy. "We are thrilled to be collaborating with Ubisoft on this game-changing mode of digital distribution."
Speaking to Gamesindustry, Murphy explained how it'll work.
"Silent key activation doesn't pass on the key to the e-tailer or, as a consequence, the end user. It stays with Genba. We take a number of keys off Ubisoft for a game like Assassin's Creed Odyssey and we'll set on that keybank.
If someone goes on a website like Fanatical and buys a Ubisoft product, it will take them through the checkout process, then ask you to enter your UPlay account — if you don't have one, it asks you to set one up. The game is then automatically activated in UPlay. Fanatical doesn't get a key, and neither does the player. They just log into UPlay and the game is there, as if they bought it from the UPlay Store."
Sure it's convenient, but its primary use case is to prevent fraud and abuse, and stem the tide of cheap key resales.
"It's preventing keys being bandied around the market, so they can't be resold," Murphy says. "I suppose you could sell your account, but they'd pick up on that and that's a very messy way of reselling games."
It also prevents dodgier key retailers from abusing publisher sales and then reselling keys for full price.
"In the old days it was open to abuse — it still is if there's no technology managing that process," he says. "You could be sitting on 1,000 keycodes for a product, the publisher then tells you it's on sale for the next 24 hours at a reduced price, and it's down to you to declare when you sold those products. You could say you sold them all at promotion, but actually sell them at full price outside the sale."
In short, it's really all about money, controlling the grey and black markets and not having games to prematurely devalue. Genba says that they're working with 10 legitimate resellers right now, along with "another AAA publisher and platform player." If it works seamlessly, I can see this sort of keyless activation being embraced by publishers, because it gives them a lot more control.
I don't have anything against key reselling per se, but when they're often used to push through stolen keys and launder money, I can understand why publishers might want to inhibit that sort of thing. It's worth noting that legit key seller Greenman Gaming already has their own system in place for this sort of thing with Ubisoft games, and reports suggest that it works flawlessly.
Last Updated: May 3, 2019