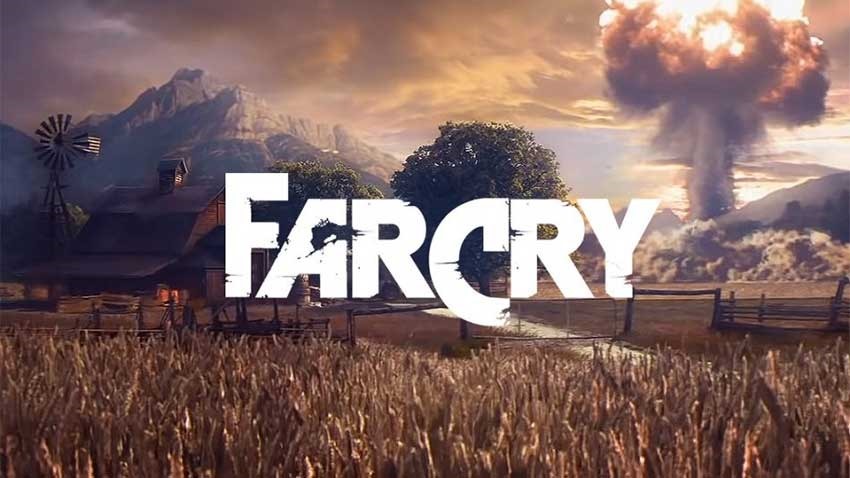 It wasn't for everyone, but I adored Far Cry 5. Ubisoft kept in much of its established Ubiformula, but trimmed it down and simplified everything to make for a smoother, more organic experience. The story of cultists in the gorgeous Montana setting was interspersed with goofy side missions that were a blast to play. Speaking of blasts….
[Far Cry 5 spoilers ahead]
At the end of Far Cry 5 if you got the main, I suppose now canonical ending, a great big nuclear bomb erupts, killing many of the people in Hope County. You find yourself locked in a bunker with the madman you've tried to dispense of the whole game.
Last night, Ubisoft teased a new Far Cry game that looks to continue that narrative – about what happens after the bomb exploded.
The simple, narrated teaser shows the explosion- but details that the area was subjected to years of post-nuclear fallout. It also suggests that years later, there's a bit of hope as life springs back up, but that hope is obviously misplaced.
That means that this new Far Cry – which will be announced at the Game Awards on Friday morning is a direct sequel to the last one, but that that direct as it's set quite a number of years after Far Cry 5. It means you'll probably play as somebody new, and will have you interacting with different people, and perhaps some familiar ones.
The teaser also suggests we'll be playing with a few unconventional weapons. What we don't know yet is whether or not this is a full-priced game, or a cheaper (and perhaps sillier) spinoff like Blood Dragon. It won't be too long until we find out.
Last Updated: December 6, 2018