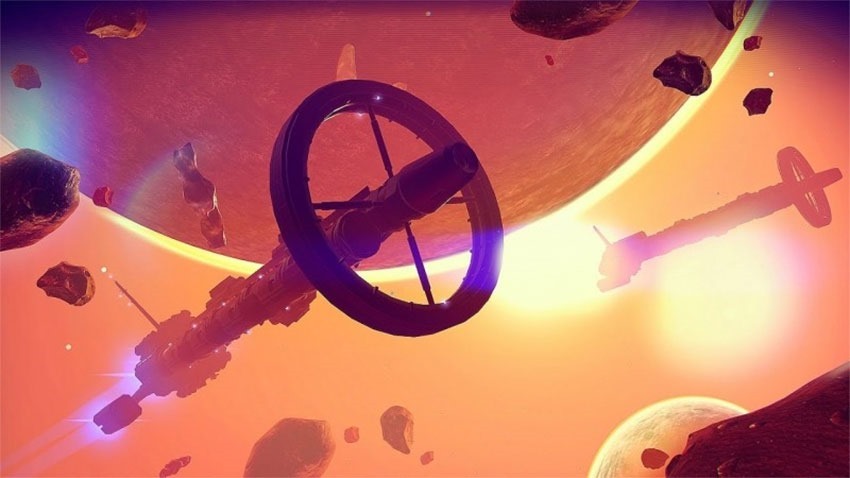 Back in 2016, in Ubisoft's lovely Watch Dogs 2, a mission had players hack into a fictionalised version of Ubisoft's San Francisco offices. The goal of that mission was to steal a trailer for an unannounced game and sell it off to a gaming website. It turned out that the trailer – which showed a colourful space exploration reminiscent of No Man's Sky – was a real game in development. It was a clever, meta way to announce a new property
Unfortunately, that game has now been canned. Here's a look at the trailer as pilfered from within Watch Dogs 2.
When the game was confirmed as real in 2016, it was already in trouble. As Kotaku reported, the game was called Pioneer, but it was stuck in a bit of development hell.
"The project was supposed to be announced next year," said Kotaku's sources, wo also said that many of the game's leads were replaced. "That won't happen now and Pioneer is now being 'retooled.'"

"When they decided to make the easter egg in Watch Dogs 2 they didn't know it was going to be like this so it's a bit awkward," said another source.
Now, former Ubisoft employee Alex Hutchinson (who directed Assassin's Creed 3 and Far Cry 4) has said the game is dead.
Hutchinson has since cofounded Typhoon Studios, and is the game director for Savage Planet. His tweet doesn't necessarily mean that the game has been cancelled, as he longer works at Ubisoft, but he very probably still knows and is in contact with people who do, so it's more than likely credible.
Of course, Ubisoft has general outer spacer travel and exploration covered for now, with starlink out, and the frightfully ambitious Beyond Good and Evil 2 on the way.
Last Updated: January 16, 2019