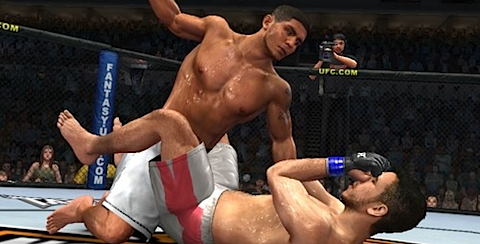 It has been quite a while since I have watched any UFC or MMA (mixed martial arts) bouts on the television, so I am not entirely clued in on the who's who and what not of the series.
What I do know, is that the upcoming UFC Undisputed game is looking gorgeous in the visuals department and from what I hear, the gameplay is a lot of fun as well. At the time of writing, the Xbox Live demo is available (I am downloading it at the moment, so keep an eye out for some demo impressions soon) and as far as we have been told, the PSN version is not yet up, but will become available at some point in the day (apparently along with the Playstation store update).
The demo is refreshingly small compared to most others, and only weighs in at 530 MB's. It's almost the end of the month, and if you have the spare bandwidth to waste, why not give UFC a go?
Source: 1UP
Last Updated: April 24, 2009