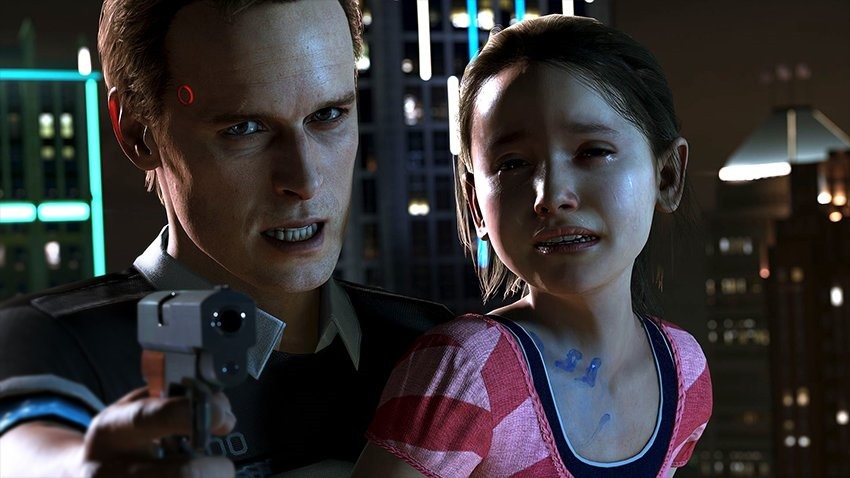 I'm not the biggest David Cage fan. While I've genuinely enjoyed his games (and all of those EMMOOOOTIOOONNNSSSS), I think as a writer, he veers towards the sentimental and the schlocky. Earlier this year, a presentation for his latest game, Detroit: Become Human came under fire, because it used the abuse of children as a way to show its branching choices.
There was a storm in a teacup about that presentation within games media circles, with a fair bit of criticism, especially given how Cage has handled serious, sensitive material in the past. Still, without context or clarity, it's hard to say if its depiction is gratuitous. Now, it's spilt over into politics.
Now, UK MPS and Anti-abuse campaigners have criticised the game for its depictions of domestic violence – calling for those depictions of child abuse to be withdrawn.
"It is completely wrong for domestic violence to be part of a video game regardless of what the motivation is. Domestic violence is not a game and this simply trivialises it," says UK Conservative MP and chairperson of the Culture, Media and Sport Select Committee Damian Collins.

"It's dangerous to plant the seed in people's minds that the way to deal with abusers is to use violence against them. It's counter-productive and could put them in even more danger."
Childline founder Dame Esther Rantzen called the game "sick and repulsive."
'Violence against children is not entertainment. It's not a game. It's a real nightmare for thousands of children who have to live through these kinds of scenarios. The makers of this game should be thoroughly ashamed. I think it's perverse. Who thinks beating a child is entertainment?'
This is the sort of vilifying of video games we haven't seen since infamous GTA-hater Jack Thompson was disbarred. As for the game's impact? We'll have to see how it all fits into the game's context when it's out next year. This sort of controversy is the sort of advertising you couldn't buy.
Last Updated: December 4, 2017