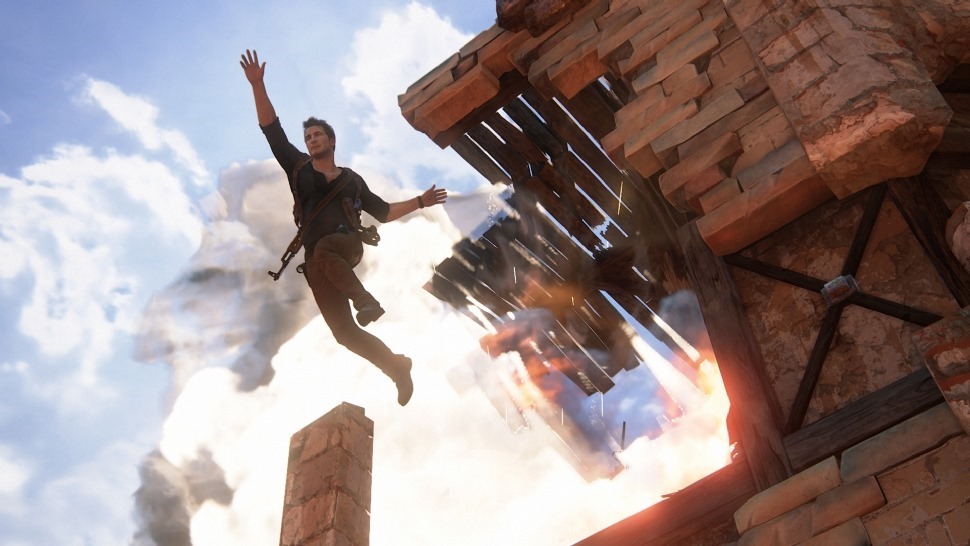 It's still about two weeks until Uncharted 4 hits shelves – but that doesn't mean people aren't already playing it. Thanks to street dates being broken, and a few laws being broken too, Nathan Drake's ultimate adventure has been in the hands of some lucky players for a few days now.
We're trying our best to avoid the unwelcome spoilers that'll inevitable flood the internet – but there's a modern day gaming nuisance that it looks like won't be able to avoid: The Day One Patch.
Yes, like just about every other major release these days, Uncharted 4: A Thief's end will be subject to a relatively large, multi-gigabyte day one patch. When you rush home with your copy of the game on May 10th, you'll have to download 5GB of patch data if you want to jump in to the game's multiplayer, or toy with its extra features.
Uncharted 4 Day One patch (5GB) is already available, here's what it contains (No spoilers) pic.twitter.com/NkQYq8vMNG

— AllGamesDelta (@AllGamesDelta) April 27, 2016
According to the patch notes the 1.01 update adds multiplayer support, along with numerous Bonus features, including a photo mode, Character model viewer, single player character skins, concept art galleries, a journal viewer and a few superfluous gameplay modes. You can also expect the vague, but probably necessary "general fixes and improvements."
These days, a 5GB patch isn't even particularly large. If you'll recall, Halo: The Master Chief Collection has a 20GB day one patch, while Borderlands: The Handsome Collection had its own 16GB one.
Thankfully, the PlayStation4 lets you download patches in the background while you get on with your gaming, though I do wish it were possible to pre-download day one patches.
Last Updated: April 28, 2016